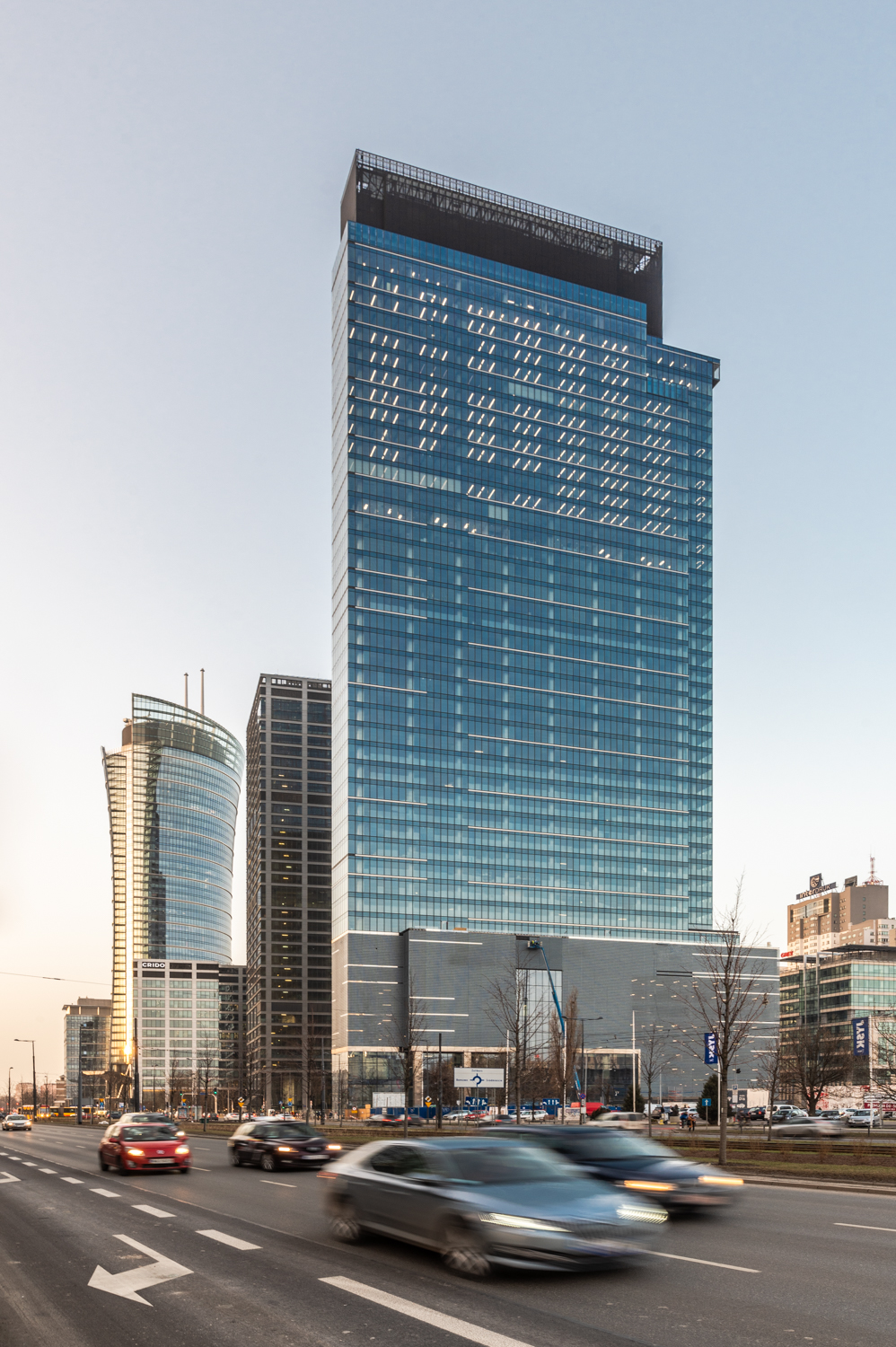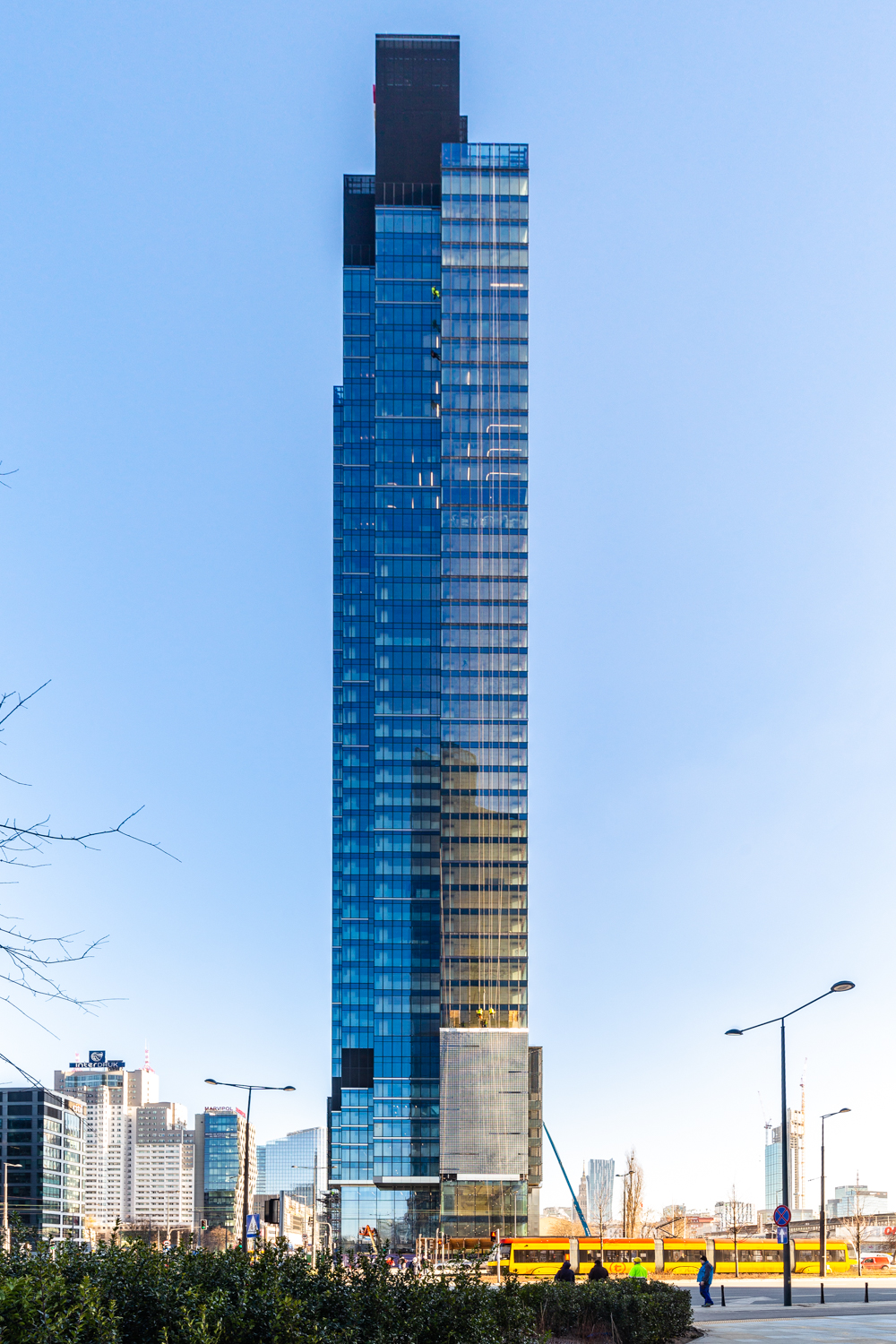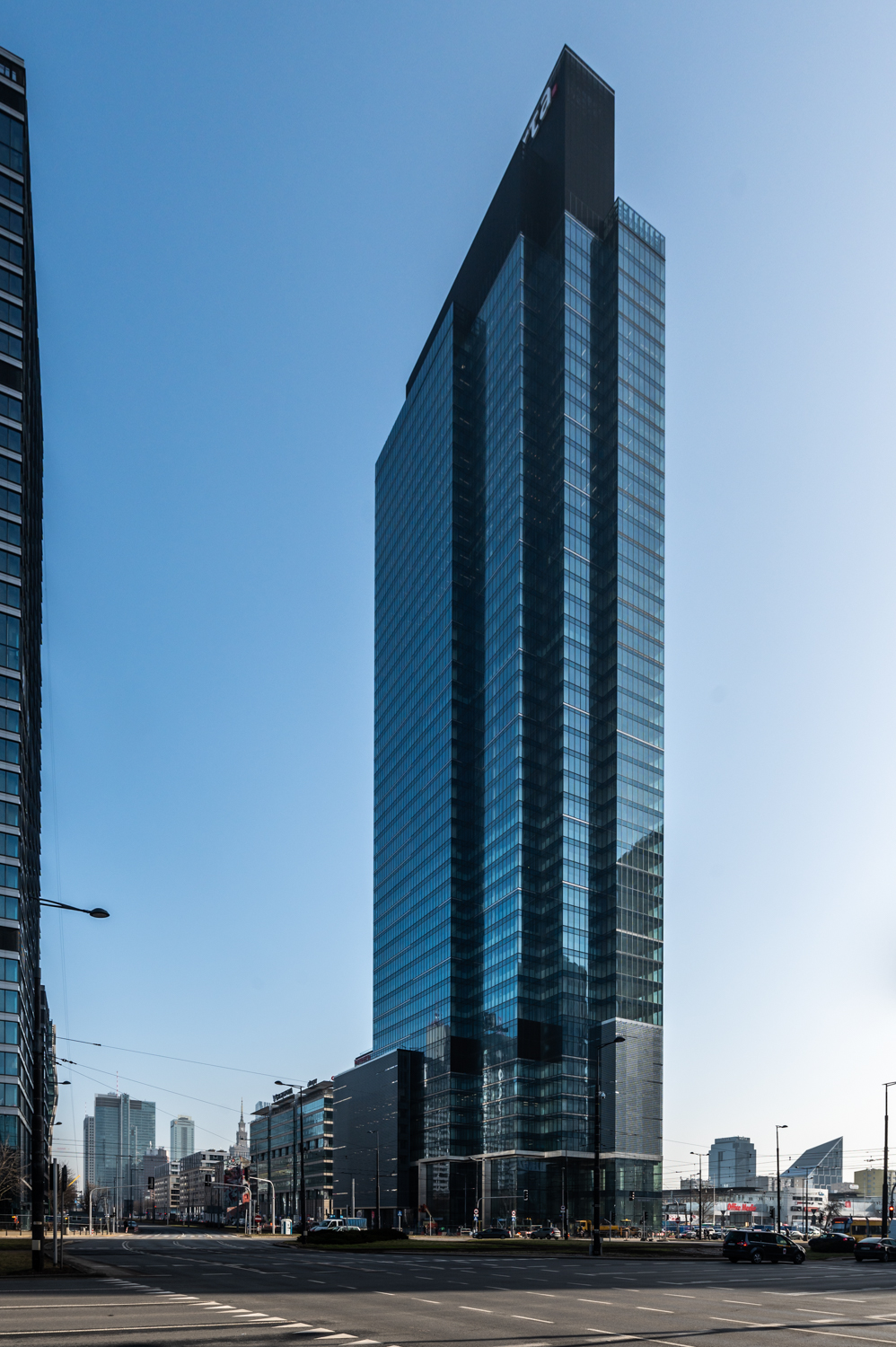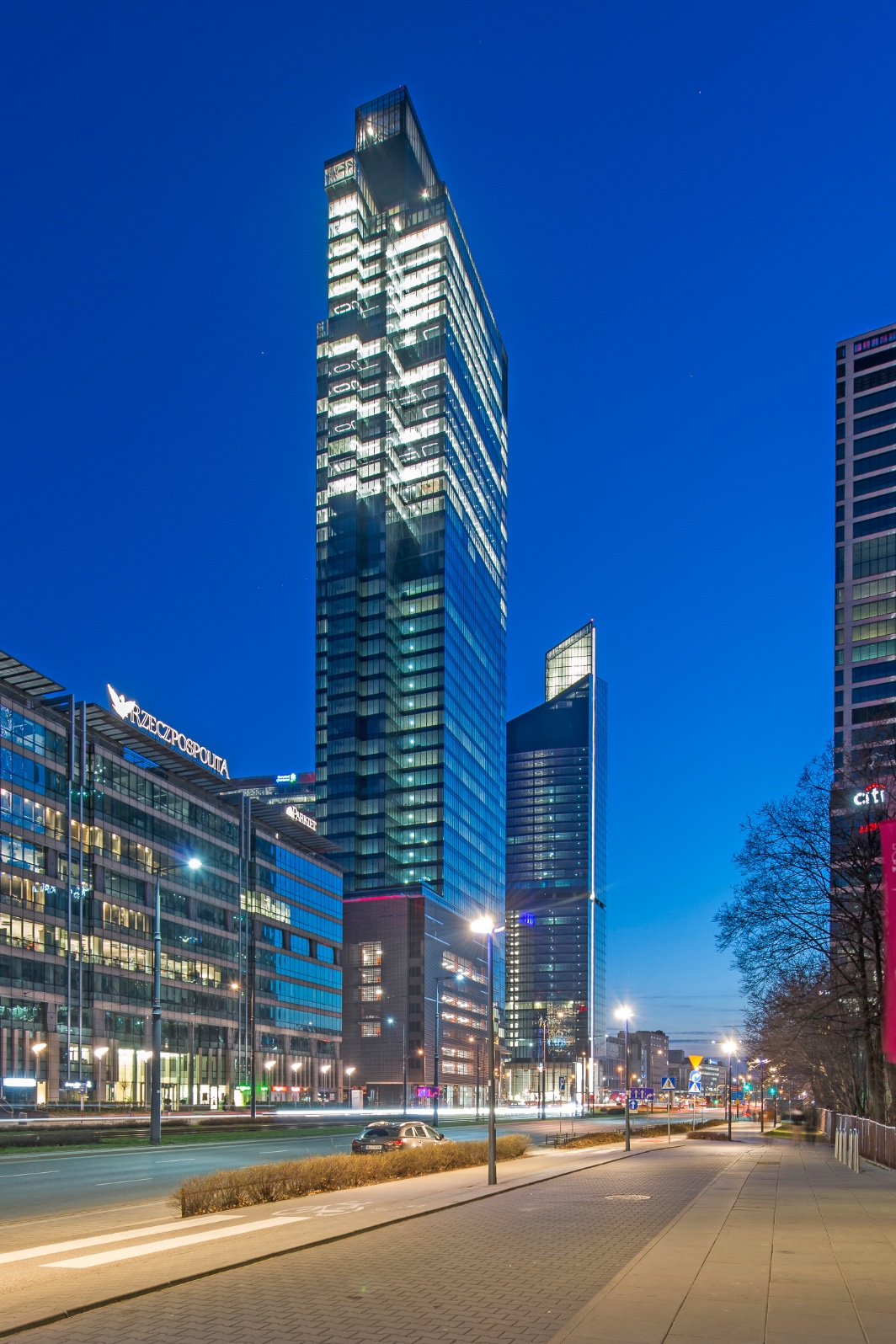 The Warsaw Unit construction is completed
Published: 21-05-2021
After 48 months construction of Warsaw UNIT has ended. The Ghelamco's newest skyscraper has already got the occupancy permit. First tenants will be moving in soon.
57 thousand sq.m. of modern office space on 45 floors are available for rent in Warsaw UNIT. Warta insurance tycoon and CBRE, one of the world's biggest consulting companies in the commercial real estate sector, have announced a lease of space in the building. At the same time, CBRE acts as a property manager. The building is already nearly 50 per cent leased.
– We are proud to have completed one more project at Rondo Daszyńskiego as it has become a real business centre of the city. Warsaw UNIT is a good example of a metropolitan skyscraper with its excellent transport facilities and numerous shops, restaurants, bars, apartments and hotels nearby - says Jarosław Zagórski, Ghelamco Poland Sales and Development Manager.
What makes Warsaw UNIT so special is its architecture, which combines the capital's modernist heritage with cutting-edge materials. The slender body of the skyscraper reflects the urban landscape in its blue glazing, and its facade is complemented by the so-called 'dragon's skin' just above the street; thousands of dragon scale-like tiles respond to even the smallest gust of wind and bring the sensory illusion of its movement. The lobby is also striking. The tall, two-storey, fully glazed lobby overlooks the street and seems to become part of the city. Projekt PBPA sp. z o.o. is responsible for the design of Warsaw UNIT.

Health, comfort, ecology
Not only is the building state-of-the-art on the outside. Similarly, a special-purpose mobile application will ensure the comfort and safety of users inside, including access to the office. Except that, the skyscraper can operate as part of the so-called "pandemic mode". This can be ensured by a number of technologies to stop the spread of viruses: the air conditioning system is protected in the ventilation units by UV lamps and additionally can work in automatic mode exclusively with fresh air. UV lamps will be also installed in the lifts to effectively disinfect the space.
A multi-storey car park for over 400 cars, as well as relevant facilities for cyclists including cycle parking, changing rooms and showers, will be located in the building.
Warsaw UNIT is the first skyscraper in Poland that aspires to obtain the prestigious v2 Core WELL certificate which takes the health and well-being of building users into account. It can also be praised for having received the BREEAM "excellent" certificate. The building has already received a Green Building Standard Certificate. The facility is also in the BREEAM certification process.