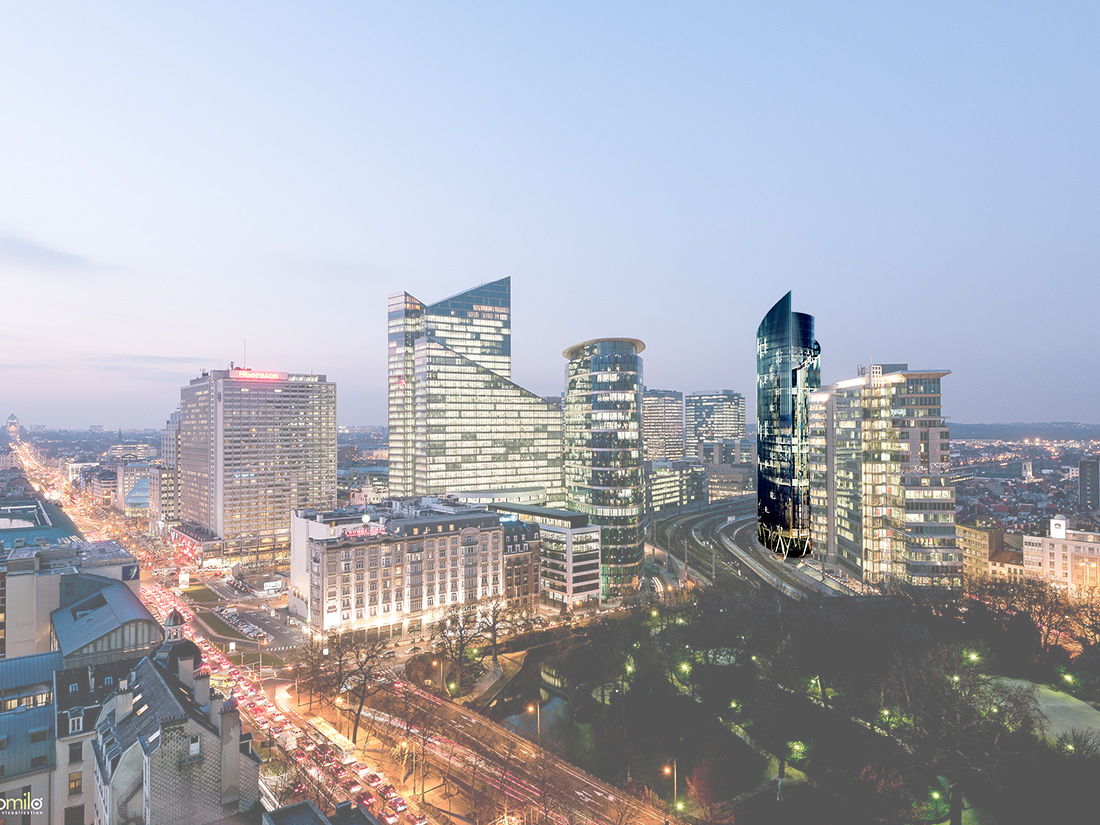 Iris Tower – Redefining the Brussels Skyline
Published: 01-07-2021
The Iris Tower is the prominent landmark asset on the market and redefine Brussel's Skyline.
Based on the principles of sustainable investment, particularly in terms or saving energy and operating costs.
The general appearance, which is slightly reflective and silver, creates a beautiful effect and gives the building an appearance of great purity.