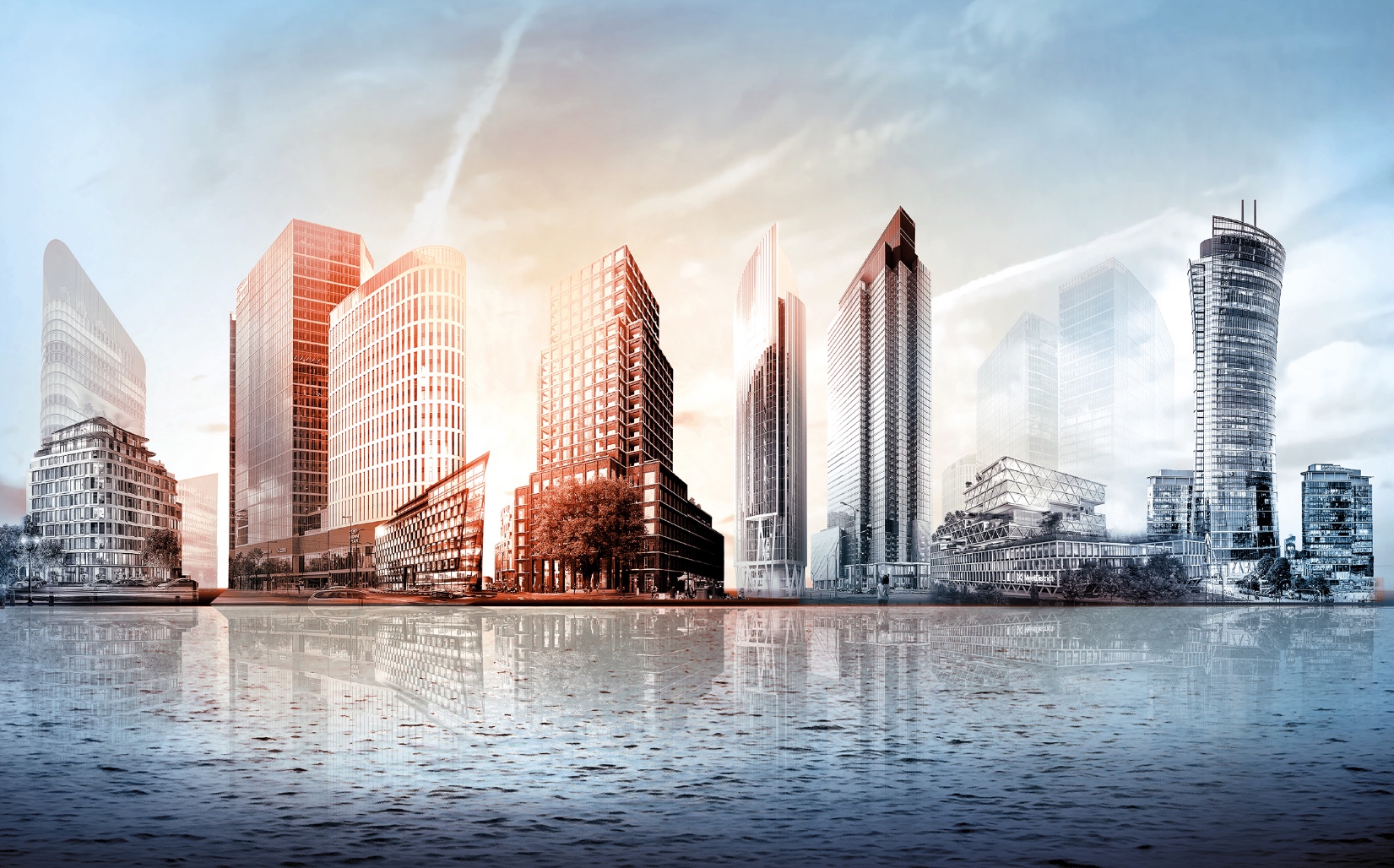 Ghelamco real estate group ready to realise profits in the next few years
Published: 13-04-2021
Free translation of a Dutch article from 'De Tijd' from April 2, 2021

Ghelamco real estate group ready to realise profits in the next few years
2020 was not a super year for the Ghelamco real estate group of Paul Gheysens. Despite the coronavirus crisis, however, profits have been maintained and the Group says it is ready to harvest.
Project developer and property owner Ghelamco has also felt the impact of the pandemic. In the spring, construction sites in Belgium and Poland were disrupted for a long period of time. Negotiations on the leasing of buildings were delayed. Companies were reluctant to sign leases.
The results? In 2020, Ghelamco did not sell any major projects in Poland while Poland represents 64% of the Group's real estate portfolio, which until now has consisted mainly of offices.
"This was a deliberate choice. The sale of some large buildings in Warsaw, which should normally have been completed last year, did not realise. Not because there were no buyers, but because they wanted a return of 4.75 per cent. Before the coronavirus crisis broke out, they were satisfied with 4.25 per cent. We chose to wait. In the meantime, the yield in Warsaw has already returned to 4.5 per cent," says Jeroen van der Toolen, managing director of Ghelamco Poland.

"We are perfectly able to wait for a financial recovery in real estate prices," adds CEO Paul Gheysens. The equity of the Group is almost 1 billion euros and the Group closed the year with 65 million euros cash. Net financial debt rose by a quarter to 1,236 million euros. The large land bank in Warsaw is debt-free.

The Group's net profit fell slightly to 111 million euros, but operating profit rose from 156 million to 180 million euros. Sales of residential properties in Belgium ("Knokke is selling like hotcakes") and Poland remained fairly strong last year (60 million euros). Rental income also increased (29 million euros).

The sale of large offices was limited to one transaction: the sale of the Silver Tower at the North Station in Brussels for 205 million euros with a yield of 3.25 per cent. Never before has such a project in Brussels been sold at such a competitive price. The gain on disposal of investment property was limited to 8 million euros in 2020, but over two years it amounted to 75 million euros. "The fact that the fair value uplift has already been recognized in 2019 was justified because the construction was progressing and there was a lease agreement (in place with the Brussels Region)," said Philippe Pannier, CFO of Ghelamco.

As the construction of many projects is progressing and more and more of these buildings are leased, the fair value of a number of projects has been raised in the accounts of 2020. This is the case in Belgium (+47 million euros, mainly for the PwC Campus and Knokke Village), but especially in Poland (+139 million euros, mainly for the Warsaw Hub).

In Russia, a negative fair value adjustment was recognized on the logistics activities. These were sold in November for 140 million euros. "We continue to believe in Russia for the longer term. We are holding on to the land we own there, as we do in Ukraine," says Mr Gheysens.


Our valuations are still conservative.
Paul Gheysens
CEO Ghelamco

Thanks to the substantial improvement in gains from revaluation of Investment Property (from €73 million in 2018 to €144 million in 2019 and €173 million in 2020), the net profit is preserved. "These valuations are still conservative. In the coming years, we will be able to harvest. Sales are going well in the residential market. This is also the case for offices, especially in Warsaw," says Mr Gheysens.

The sale of the new PwC headquarters (135 million euros) will be finalised in the coming weeks. The Wolowska project in Warsaw will also be sold next week for 67 million euros.