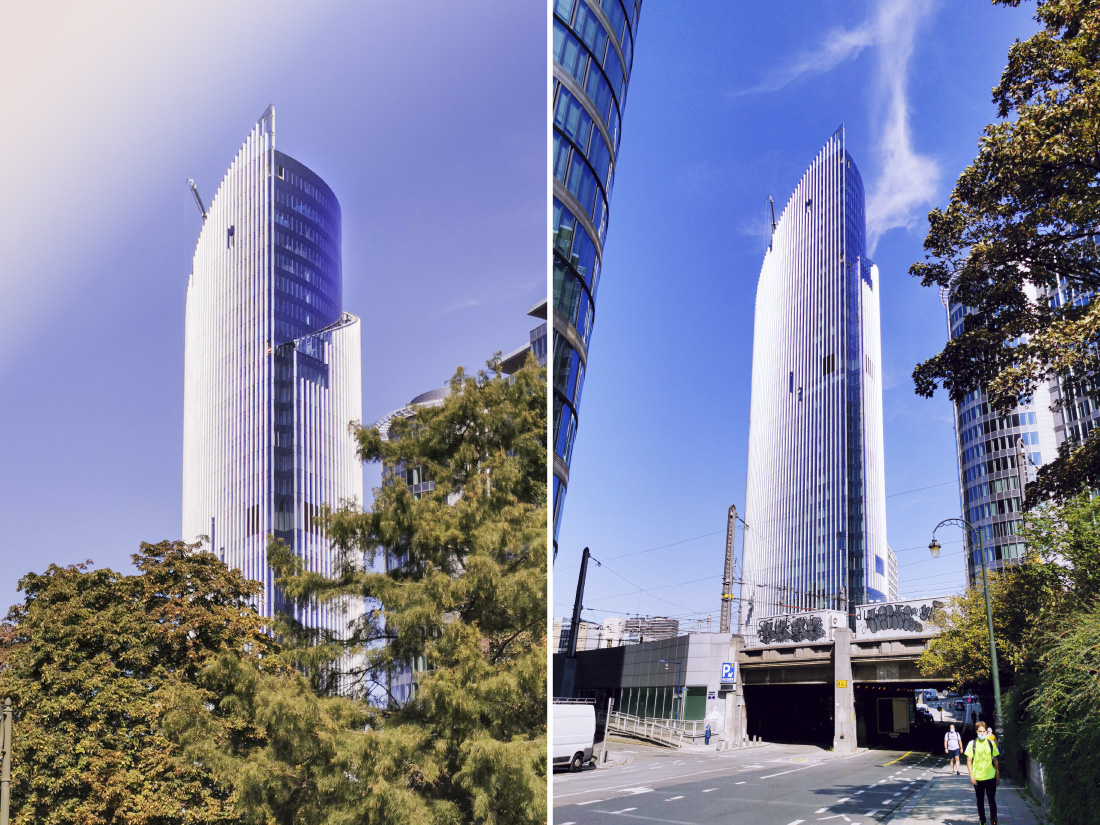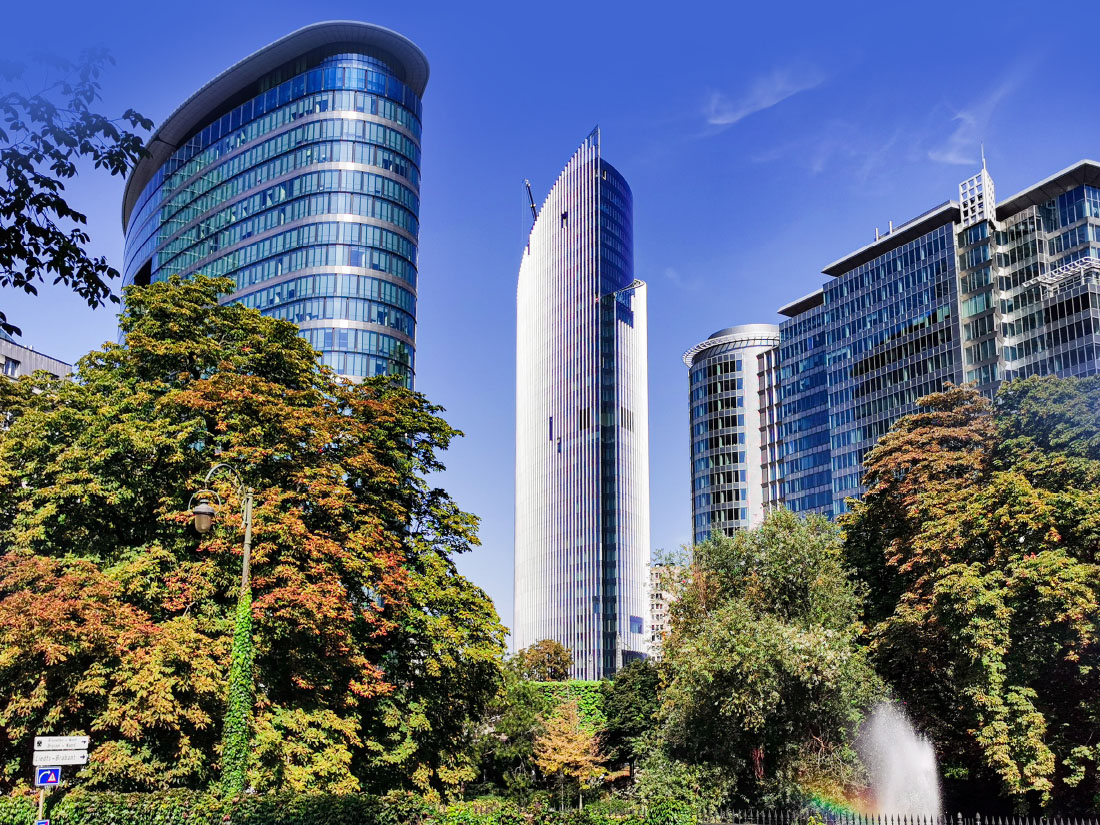 Ghelamco completes sale of Silver Tower to Deka Immobilien within set time frame.
The Silver Tower, recently renamed to Iris Tower, as the face of the Brussels Region. 
Despite the corona crisis, Ghelamco has fulfilled its commitments for completion of the Silver Tower within the agreed 18-month time frame.  
Managing Director of Ghelamco Belgium, Michael Gheysens: "The deal was closed for the agreed amount of 205 million €.  The building was handed over exactly on schedule within the timeline specified in the tender. The logistics planning in particular posed an enormous challenge because we had to work in a very limited workspace (without storage facilities), squeezed in between busy main roads and the railway.   Such a tight schedule, which was further exacerbated by the corona measures, is only possible through excellent preparation and very strict monitoring.   This is a key characteristic of Ghelamco's business model, which is based on vertical integration, meaning that we are in full control of the entire building process, from design through to completion."    
Sustainable building
The building has a BREEAM Excellent certification.  It is above all a very energy-efficient building.   The large glass areas provide plenty of light, but the ultra high-efficiency glazing ensures perfect insulation, so that energy efficiency remains very high.  
Office space market
Paul Gheysens, CEO of Ghelamco Group concludes: "It's all about using the right techniques; ours is a very high-tech sector.  Corona further accelerates this trend because buildings will have to meet even more stringent sustainability requirements and particular attention will be paid to a safe working environment and the creation of genuine meeting places; that makes us particularly well-positioned for the future.  The demand for "new" buildings with efficient technologies is expected to surge, as many of today's buildings are not suited for today's work requirements."      
The 137 m high Iris Tower has 41 floors, 34 of which are above ground.  
The Iris Tower is the landmark at the North Station and will accommodate over 2,000 officials of the Brussels Regional Public Service and Taxation Service in an area of 44,742 sqm.