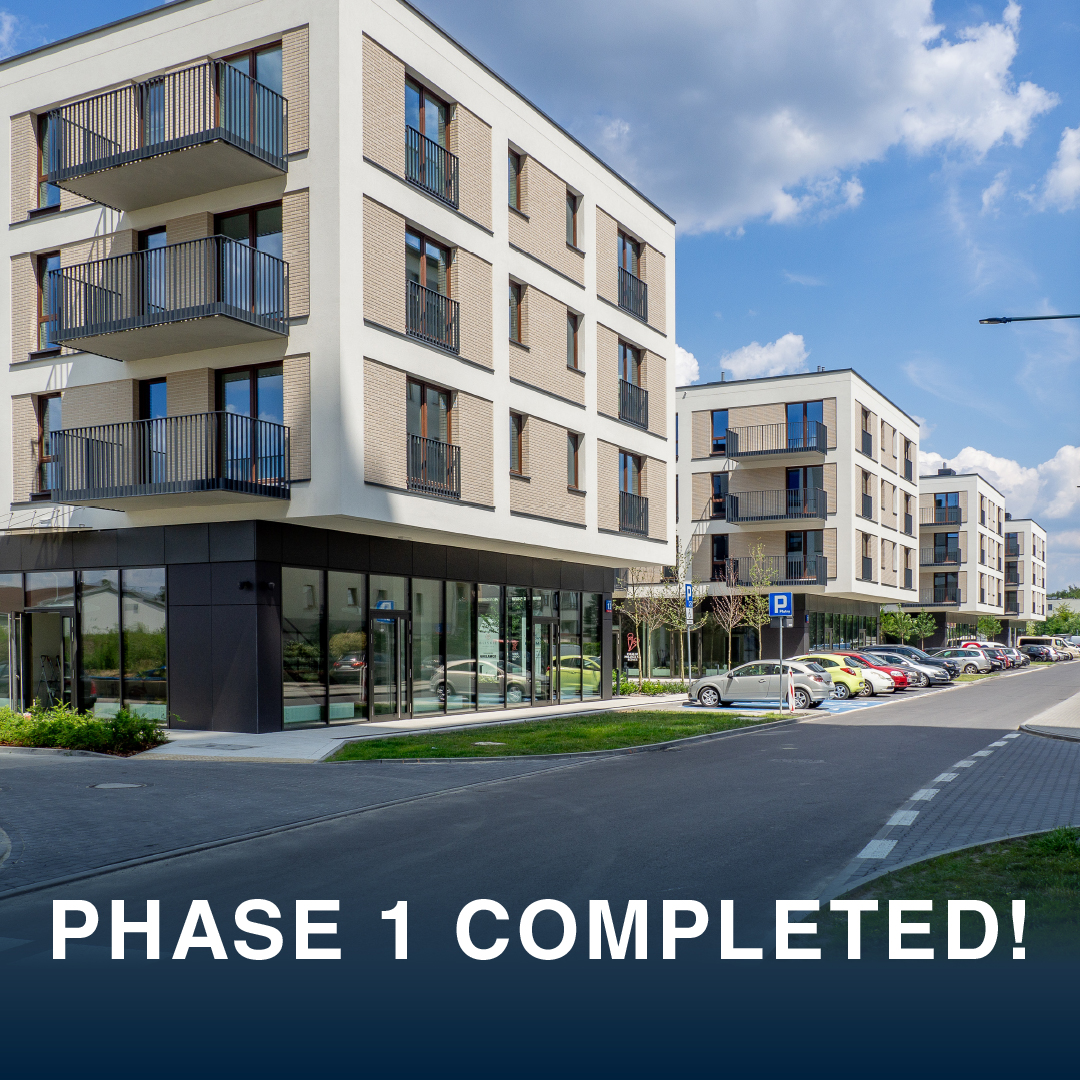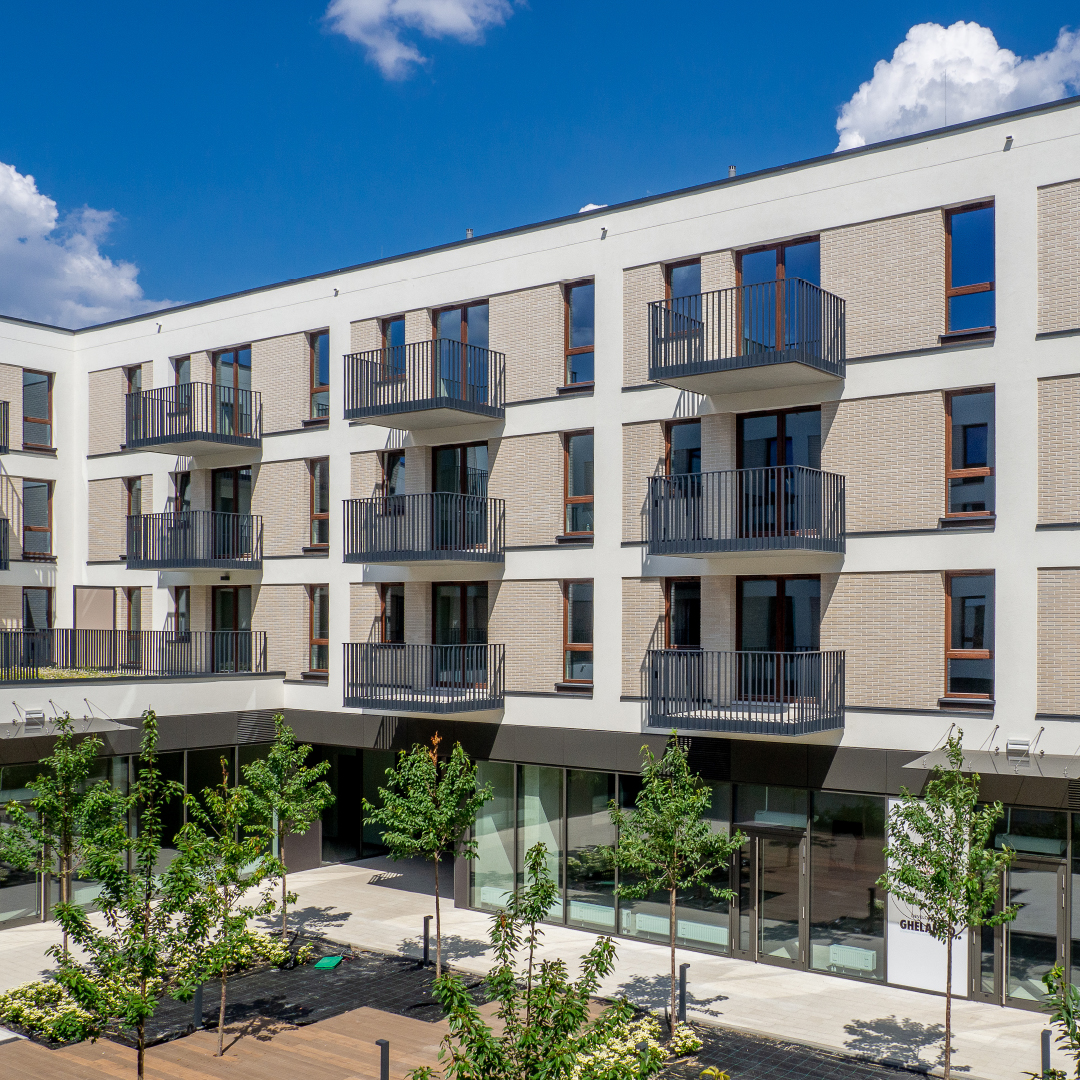 156 apartments-27 commercial units and open, green courtyards: "Bliskie": fase I: completed!
Published: 13-07-2023
"Bliskie Piaseczno is our response to the needs of those who want a high-standard apartment at a reasonable price, without the hustle and bustle of the big city, but at the same time not wanting to give up big-city conveniences and developed infrastructure. The project has been very popular with customers, as evidenced by the sale of 90 percent of the apartments in the first stage," says Jarosław Zagórski, Managing Director, Ghelamco Poland. "As a result of this success, we are planning to develop the second phase of the estate, which will include 140 apartments. This will be the next step in our mission to create city-forming projects that go beyond market standards and contribute to the development of local communities".