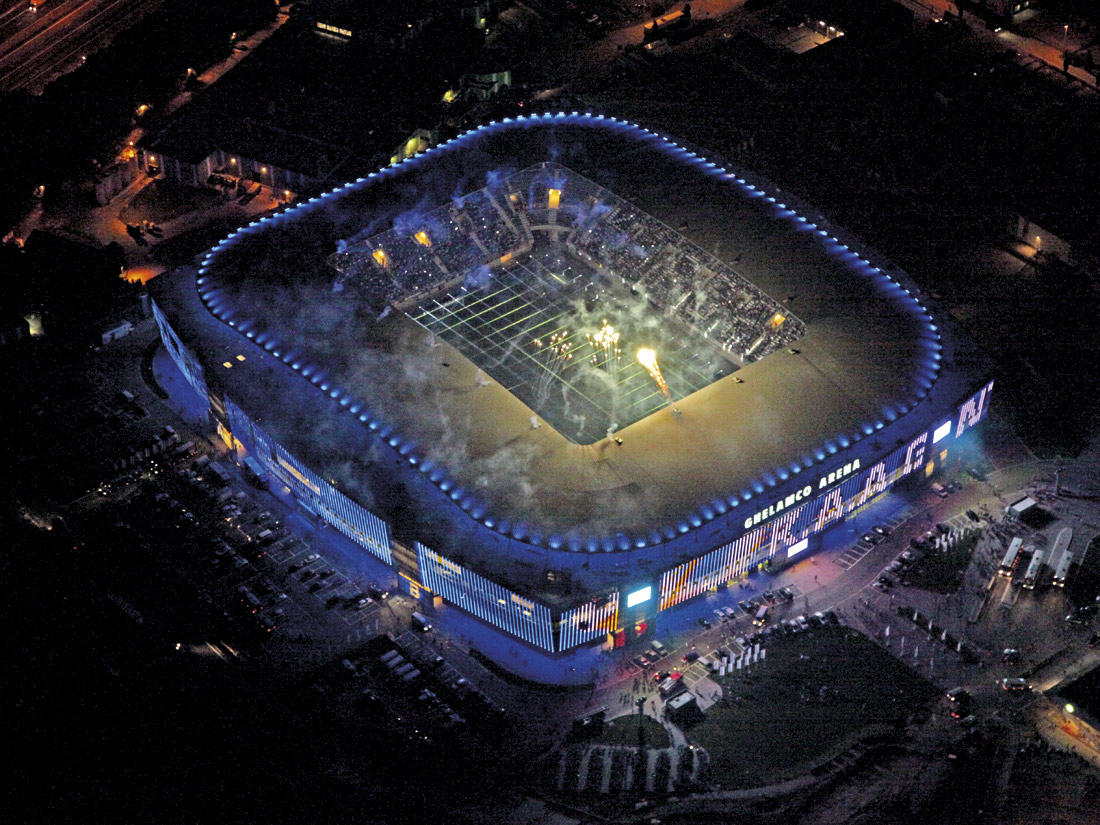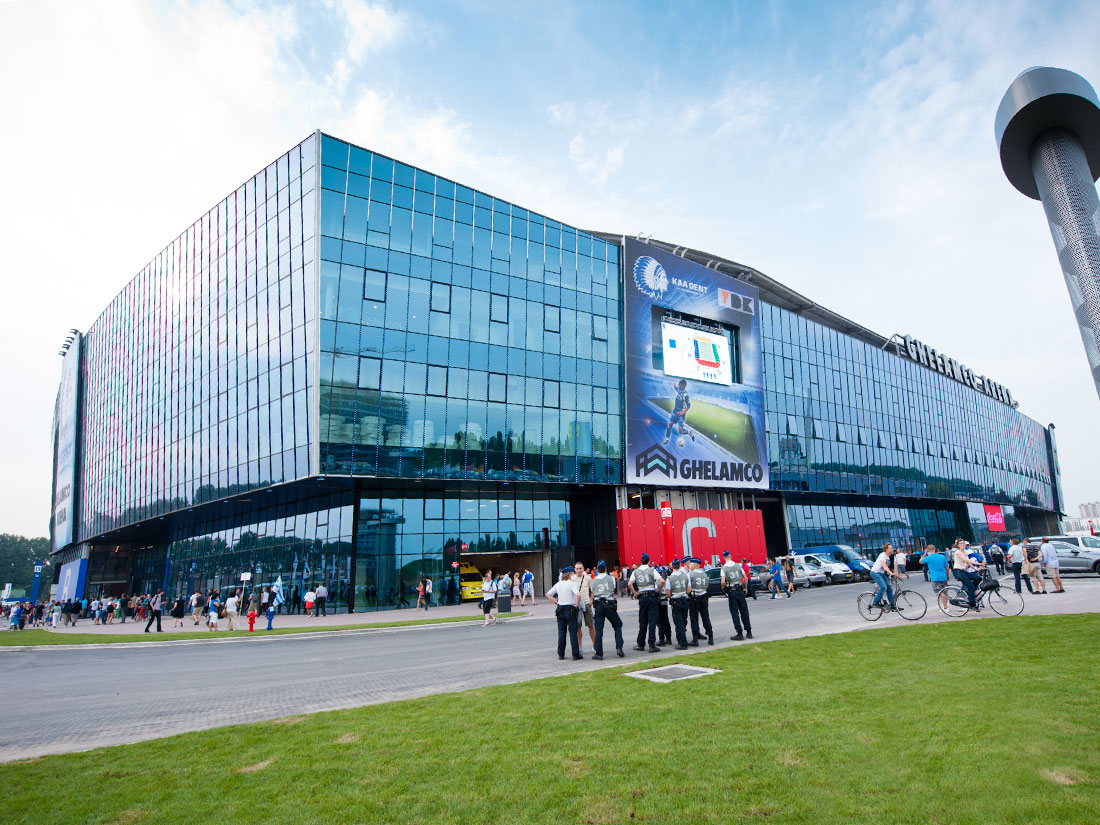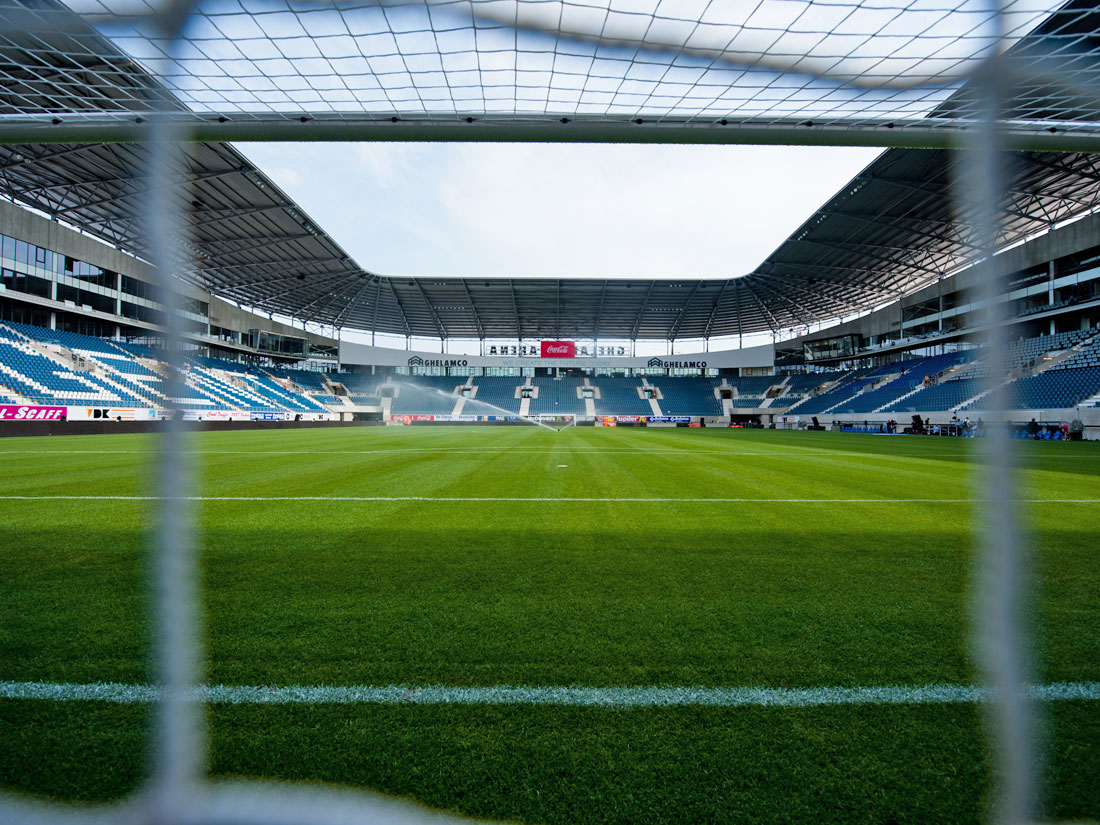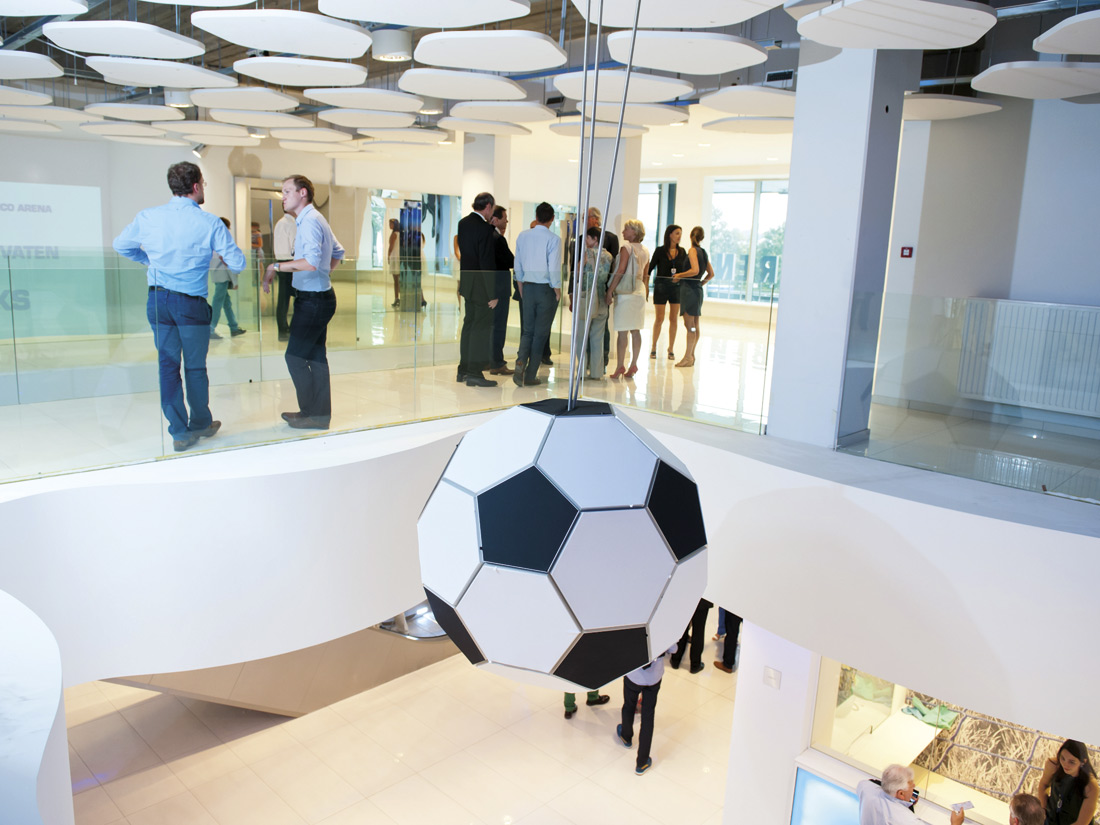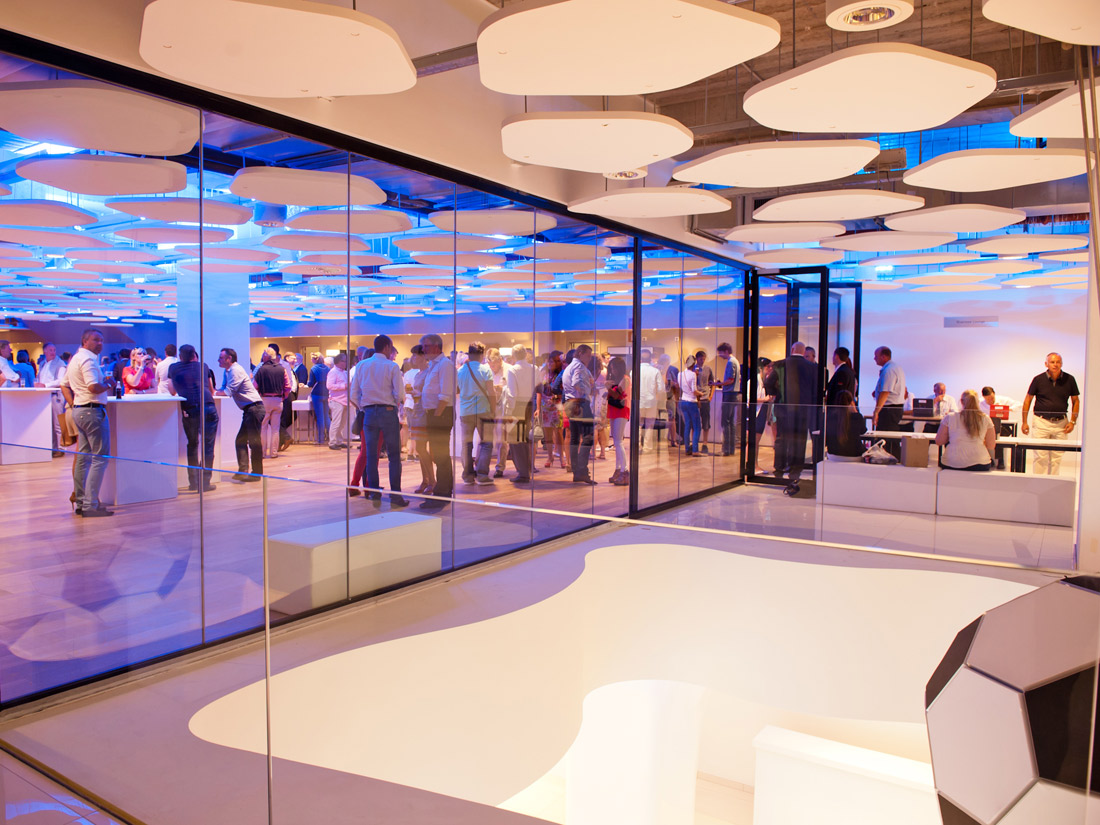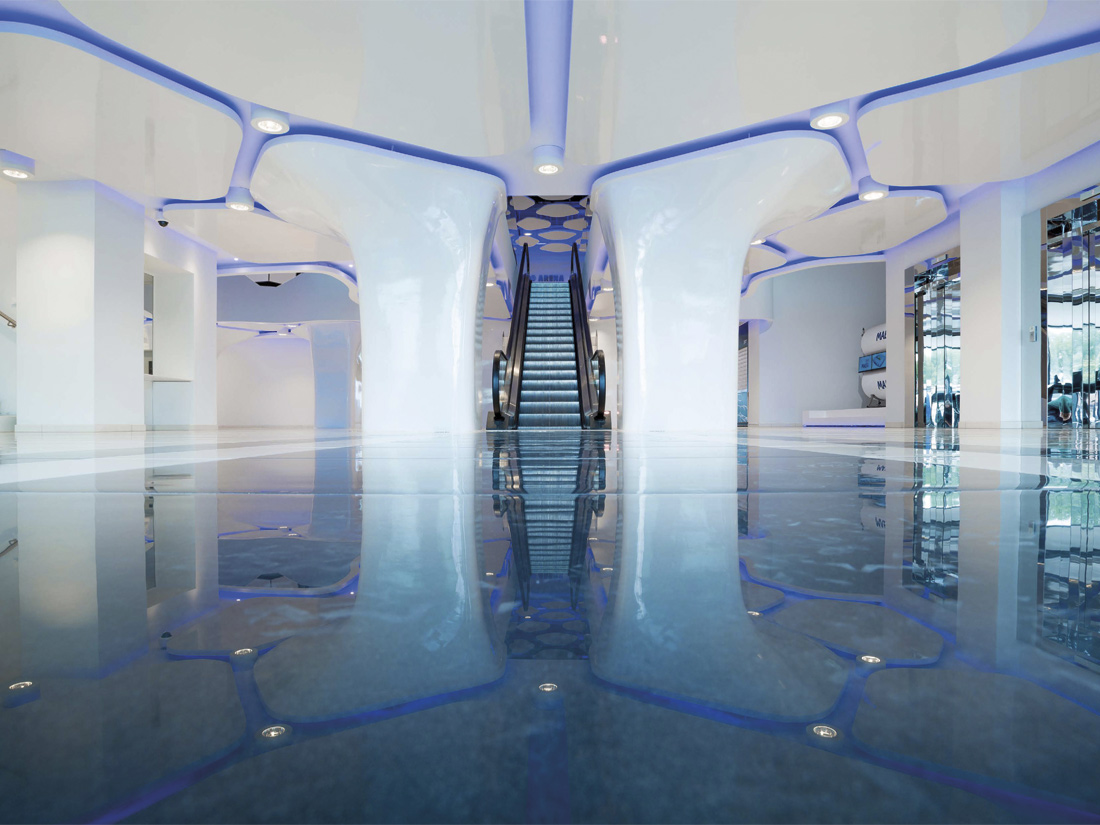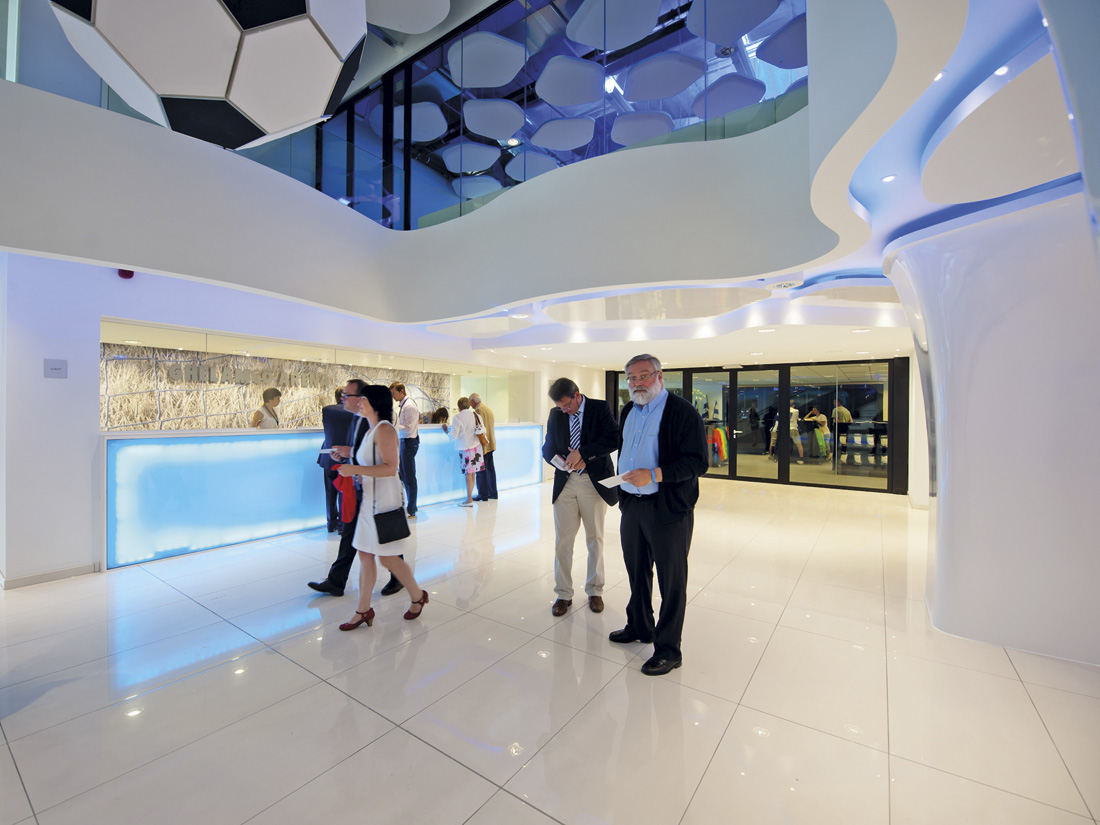 Stadium of the year 2013: Ghelamco Arena
Deelnemers uit 105 landen hebben via één van de grootste websites ter wereld voor voetballiefhebbers, StadiumDB.com, de Ghelamco arena gekozen als het "Stadium of the Year 2013".
Ghelamco arena won overtuigend vóór de Tele2 Arena te Stockholm, het Husky Stadium te Seattle, en de Maracana te Rio de Janeiro. 
Ghelamco ondervond hevige concurrentie; onder de 18 genomineerde nieuwe stadions van 2013 waren 6 Braziliaanse stadions die werden gebouwd met het oog op het komende WK. 
Ghelamco CEO, Paul Gheysens: "De Ghelamco Arena combineert top technologie, comfort en biedt de spelers en supporters een leefwereld met alle faciliteiten, zelfs indien er geen match is. De Ghelamco Arena is een echte ontmoetingsplaats geworden voor de sportliefhebber maar ook voor zakenwereld. Het valt me steeds op hoe het stadion in de smaak valt van de niet-voetballiefhebber en hoe de gewone consument graag naar de arena komt en er zijn shopping doet in de winkelfaciliteiten in en rond 
het stadion."