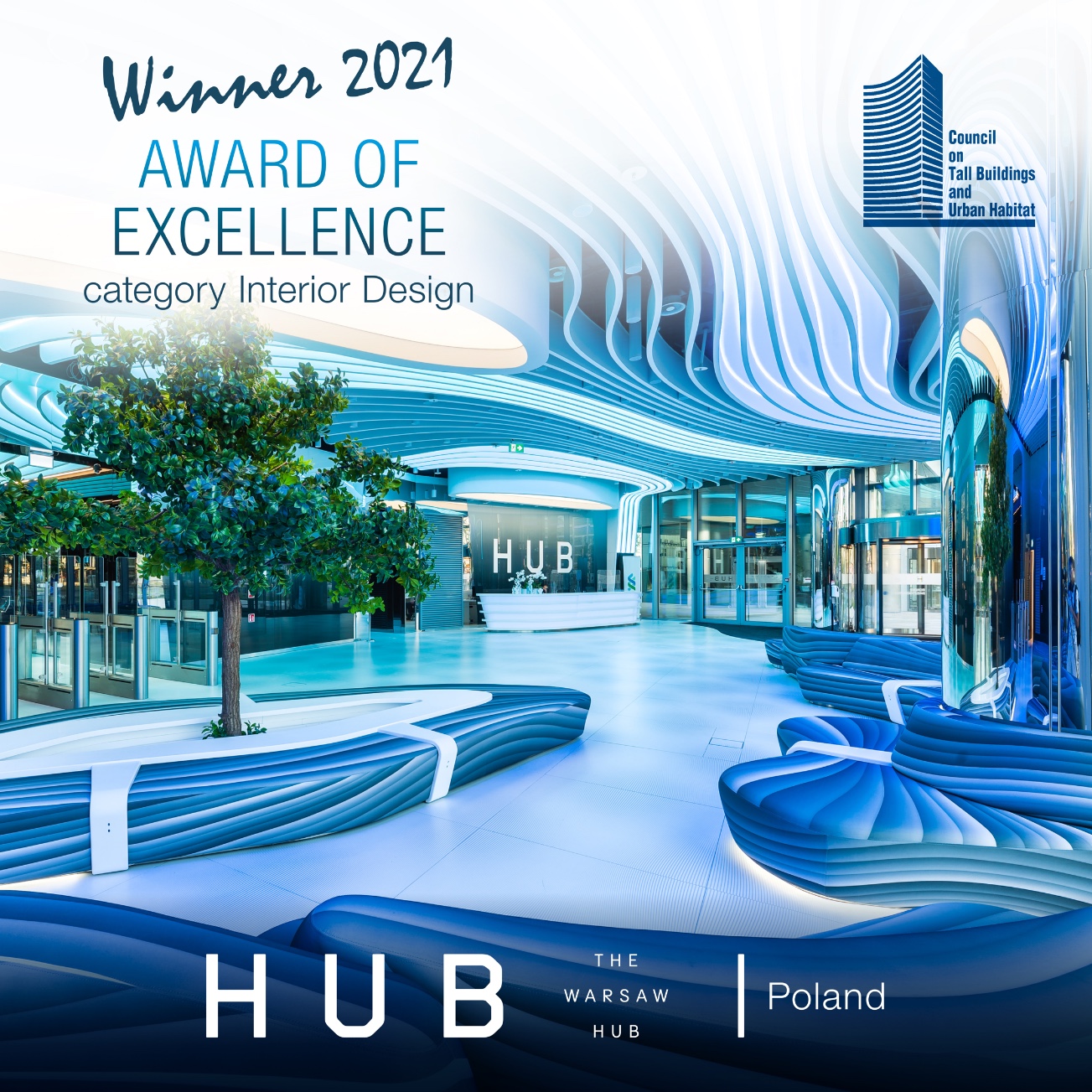 CTBUH Award of Excellence, category Interior Design, for The Warsaw Hub
Published: 04-03-2021
CTBUH awarded also company's flagship skyscraper – The HUB in Warsaw.
The complex has won the "Award of Excellence" in the most prestigious skyscraper contest – CTBUH Awards. The international jury appreciated the unique interiors of the skyscraper.
This is an incredible honor for us. We are particularly pleased that The Warsaw HUB received it as the first in Central and Eastern Europe. For 30 years we have been paving the way in the European market, says Jeroen van der Toolen, Managing Director CEE, Ghelamco.