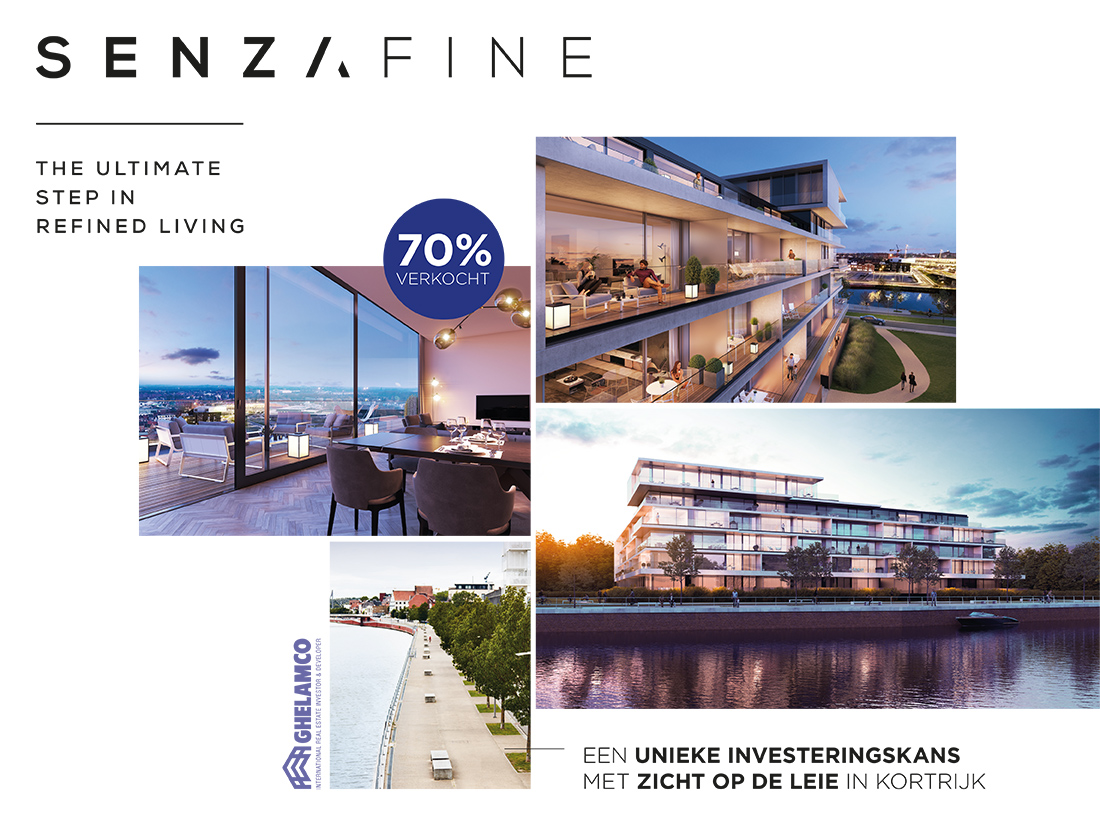 Senzafine Kortrijk – 70% sold
UNIQUE INVESTMENT OPPORTUNITY WITH A VIEW
Buying an apartment in Senzafine is the ideal investment: the added value of your purchase is undoubtedly guaranteed. The location, architecture and tasteful finish are Senzafine's greatest assets.
Thanks to the thorough renovation and the upgrade of the neighborhood, your apartment will undoubtedly increase in value. The view is also guaranteed. Looking out on the Lys is simply 'priceless'. It insures that your investment is worthwhile and offers an lasting added value. 
The building is located just outside the heart of he center, you will only experience the benefits of city life. No heavy traffic, but a quiet and natural environment. This within walking and cycling distance.
Discover what Senzafine has to offer you: link in bio!