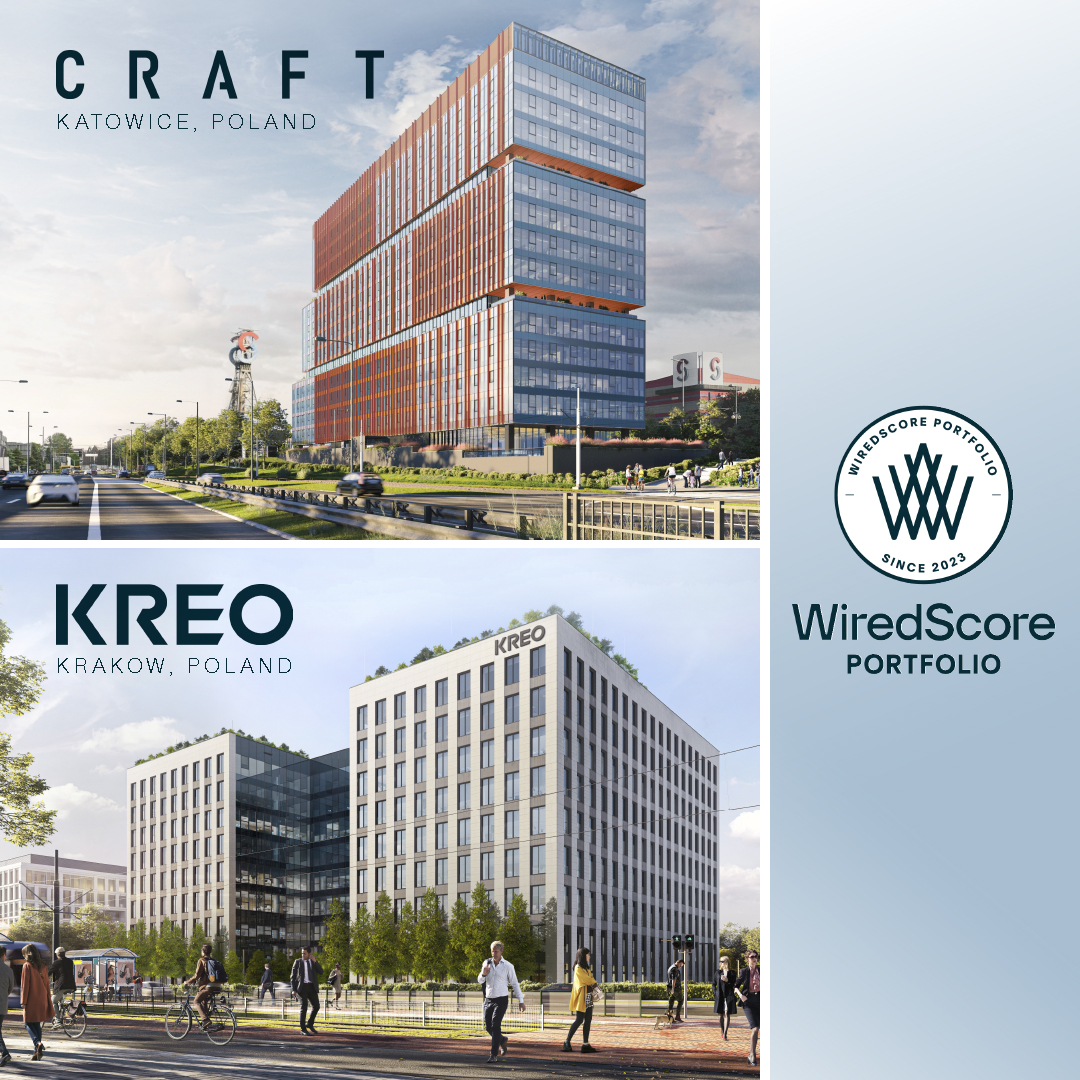 Office buildings Kreo & Craft receive prestigious SmartScore certificate
Published: 09-03-2023
Our two office buildings - KREO and Craft - under construction in Krakow and Katowice, will be the first in regional cities in Central and Eastern Europe to receive the prestigious SmartScore certificate!
ESG and smart solutions are integral parts of our business. We are the first developer in Poland to start certifying its buildings in SmartScore and #WiredScore. Now we are becoming pioneers of this certification in the regions as well!
Colliers, as the first company authorised to carry out SmartScore and WiredScore certifications in Poland, will once again support us in this process.