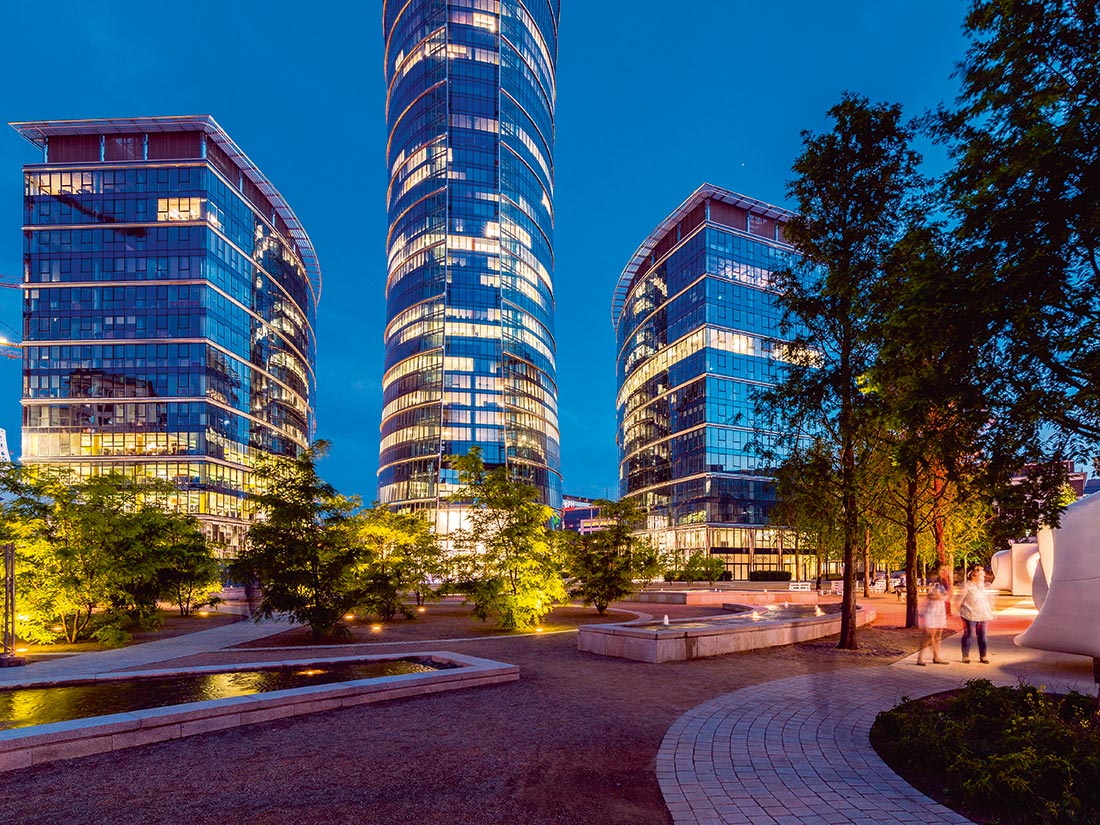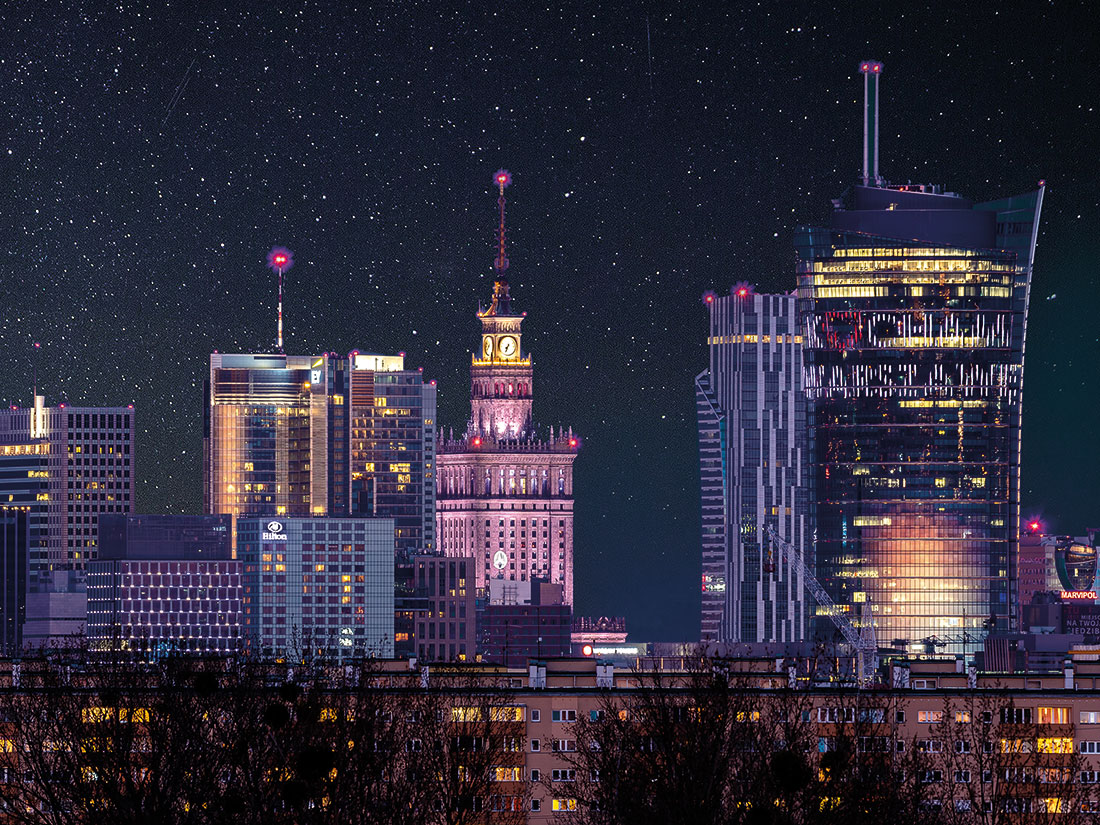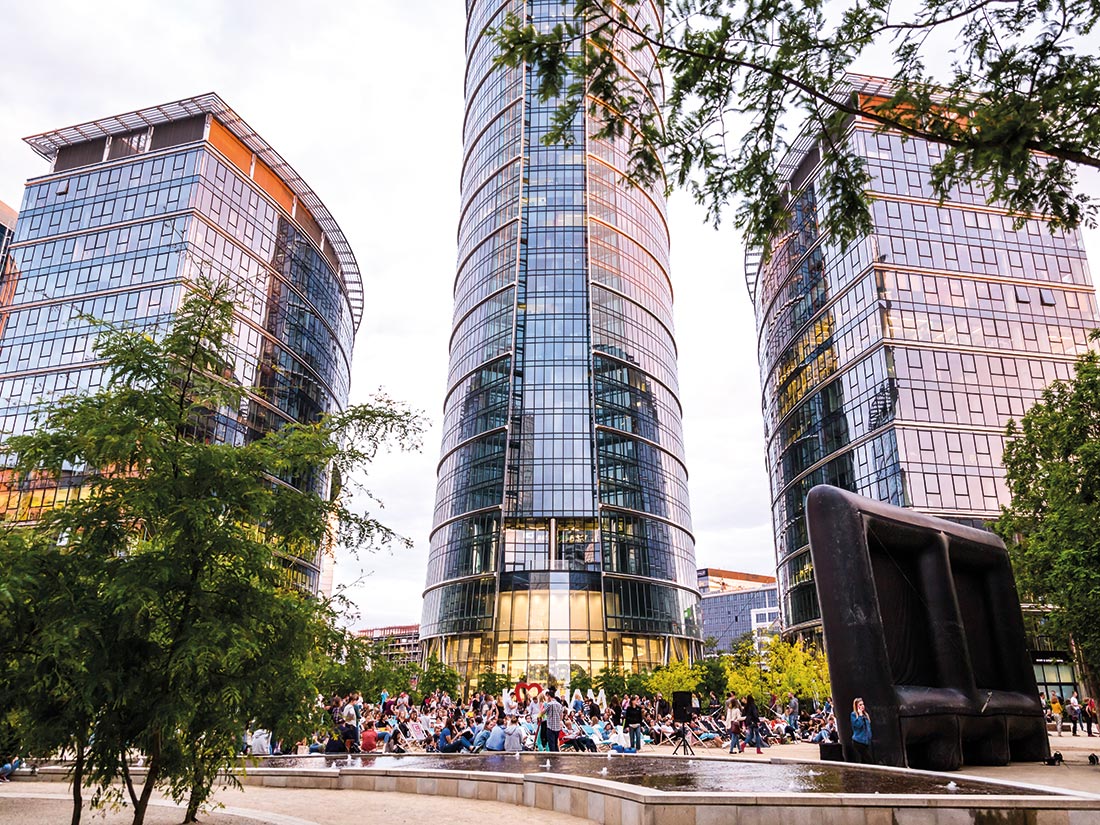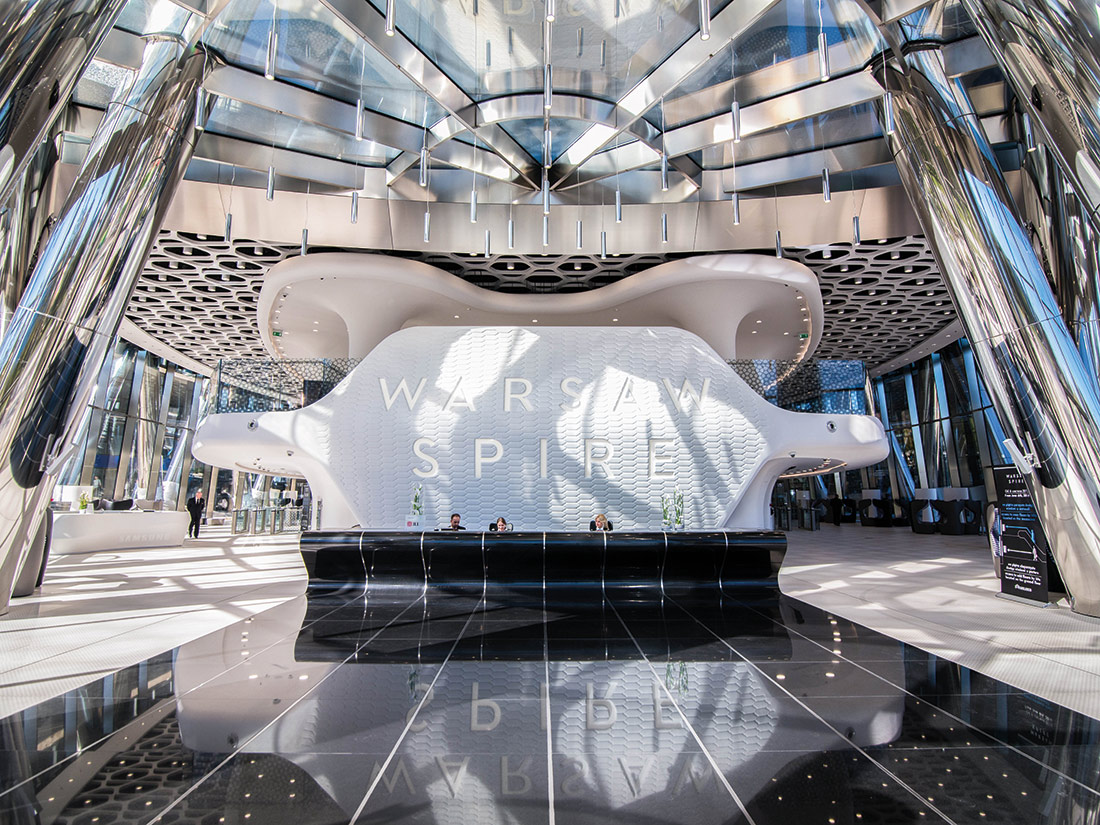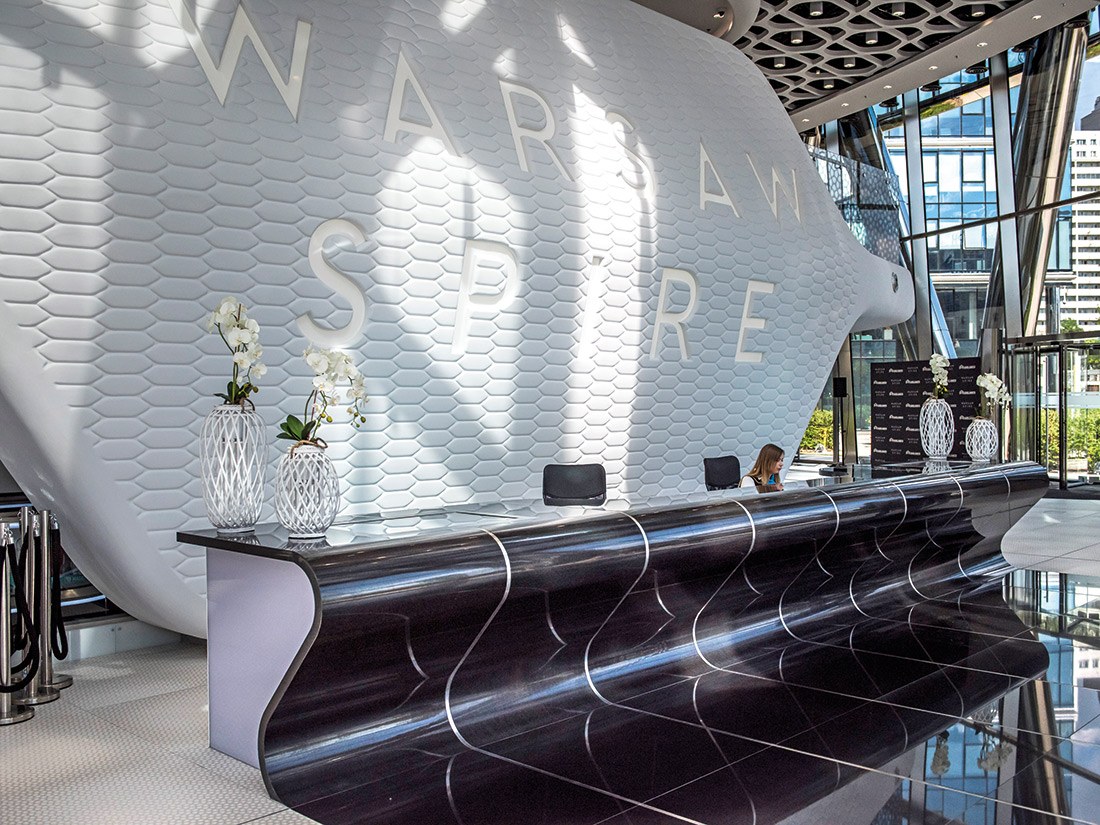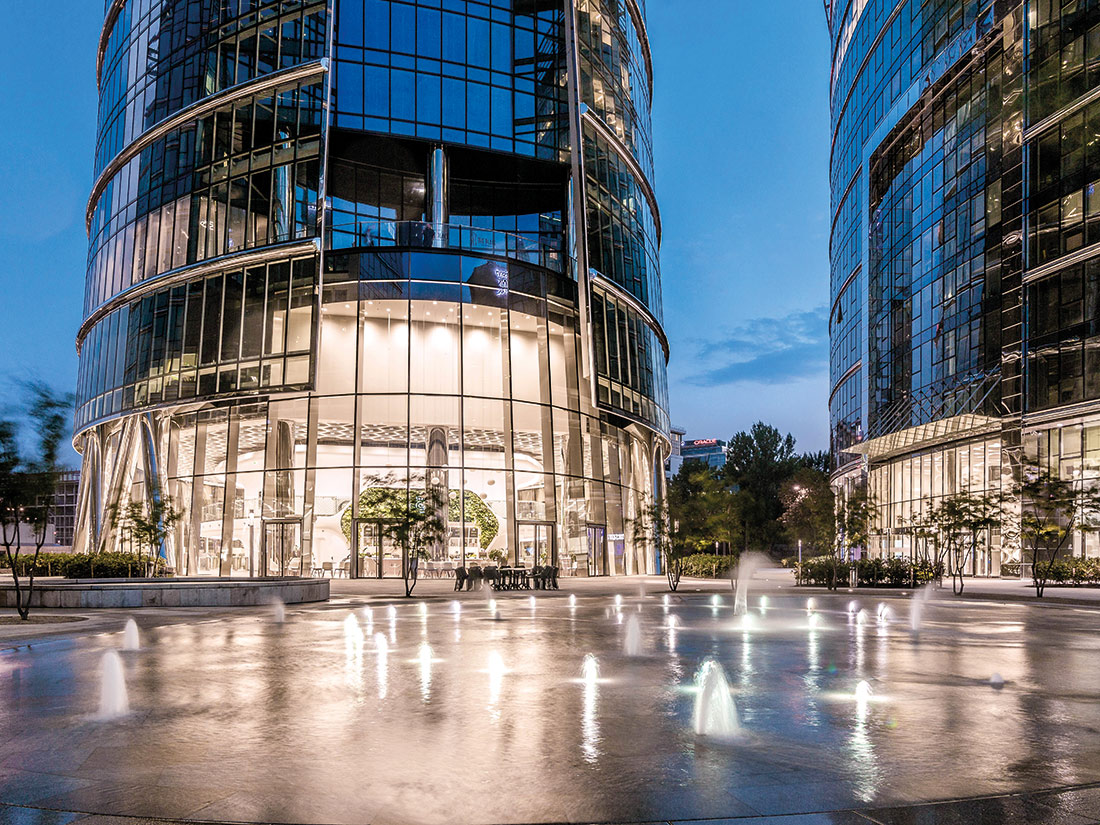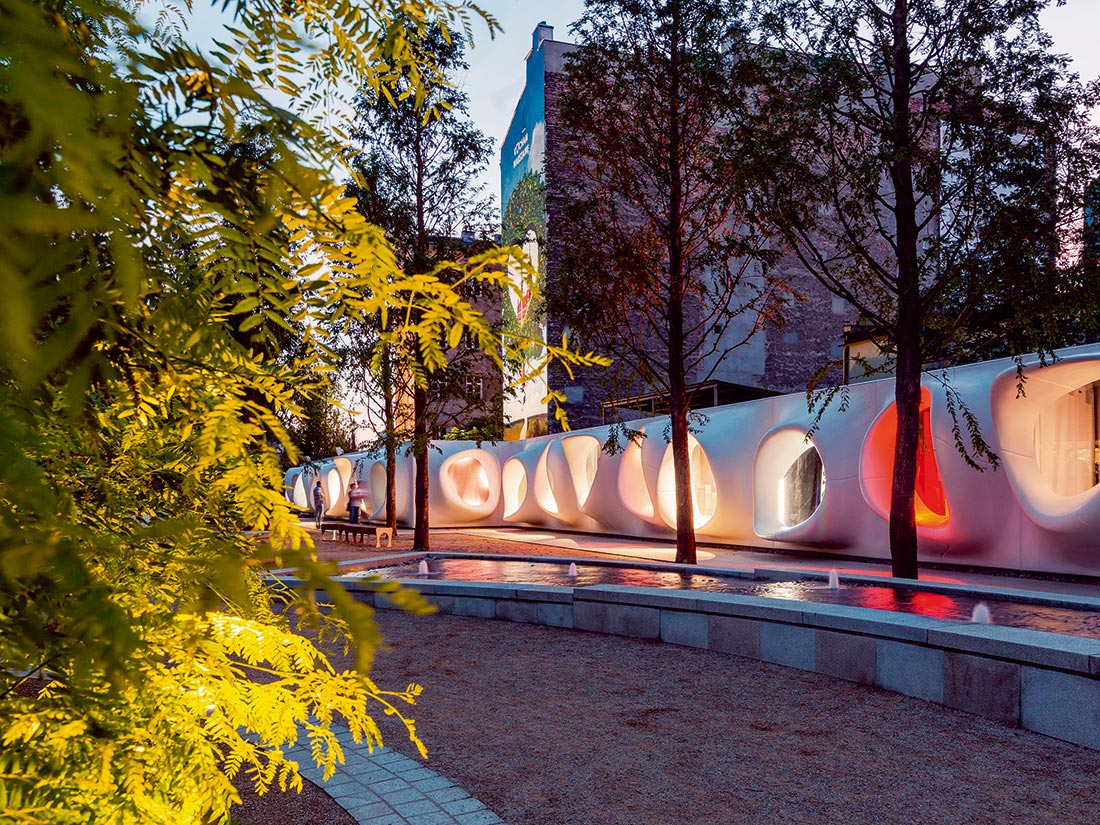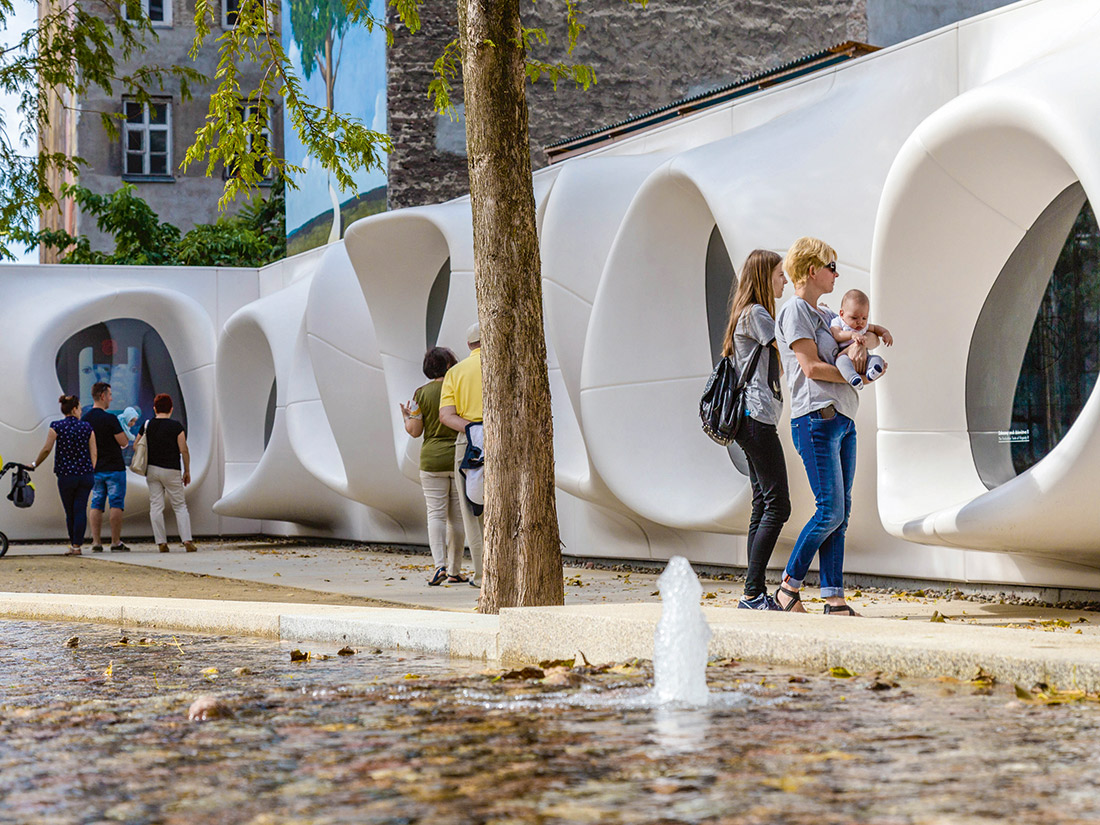 Madison International Realty partners with Ghelamco to acquire 50% stake in iconic Warsaw Spire tower
 The value of the tower is approx. EUR 350 million
Sale of stake in Central Europe's tallest office tower is one of the country's largest office real estate transactions in recent history


April 27, 2018 - Madison International Realty and Ghelamco announce that the Madison International Real Estate Liquidity Fund VI LP has taken a 50% stake in the iconic Warsaw Spire office tower, becoming an equal owner alongside the Ghelamco GP12 fund. The value of the tower is approx. EUR 350 million. Warsaw Spire is the tallest office building in Central Europe and the acquisition is one of the country's largest office real estate transactions in recent times.

Warsaw Spire has been Ghelamco's flagship development in Poland. lt has been awarded with the Best Office & Business Development title at the prestigious MIPIM Awards 2017. At 220m high and with 49 floors, the prime modern office building comprises 64 500 sqm of office space. lt is over 95% let to a strong line up of international tenants including Samsung, JLL, Mastercard, Shire, The Heart, Daftcode, Panattoni and Ghelamco.

The high-profile building is located in the new business district of Warsaw at Rondo Daszyr'lskiego. lt is the most dynamic and growing part of the city, with strong private and public transport connections, including Warsaw's new second Metro line as well as multiple tram and bus routes. An integral part of the project is Plac Europejski, located at the foot of the building, providing extensive public space with fountains, greenery and urban furniture.

Madison International Realty is a major investor in real estate across the US and in Europe. The investment is in line with its strategy for Fund VI which raised $1.24bn in 2016.

Paul Gheysens, CEO of Ghelamco Group, commented: "Warsaw Spire is a building which has become the icon of the dynamically growing Polish real estate market. lt brought new standard and quality, at the same time being an example of a spectacular commercial success. We are happy that our partner and new co-owner of the building is now Madison International Realty, an American company building its portfolio with the best real estate developments in the world."

Derek Jacobson, Co-Chief lnvestment Officer at Madison International Realty, commented: "Warsaw Spire set a new standard for the Polish market so we are very pleased to be partnering with Ghelamco through this landmark deal. The Polish market is set for outperformance and we see this one-of-a-kind asset as well placed to take advantage of that trend. At Madison International Realty, we pride ourselves in forging strong relationships with best in class partner firms, accessing local markets and then bringing our own real estate discipline and expertise to the table. This is another strong example of such an approach."

In the transaction Madison International Realty was represented by Greenberg Traurig. Ghelamco was represented by Dentons, JLL and CBRE.


About Madison International Realty
Madison International Realty (www.madisonint.com) is a leading liquidity provider to real estate investors worldwide. With approximately $3.6 billion AUM, Madison provides joint venture and preferred equity capital for real estate owners and investors that are looking to de-lever their properties; seek an exit strategy; or where existing sponsors seek to sell a portion of their ownership position. The firm provides equity for recapitalizations, partner buyouts and capital infusions; and acquires joint venture, limited partner and co-investment interests as principals. Madison invests only in secondary transactions and focuses solely on existing properties and portfolios in the U.S., U.K., and Western Europe. Madison has offices in New York, London and Frankfurt, Germany, where the firm operates under the name of Madison International Realty GmbH.


About Ghelamco Poland
Ghelamco Poland is the leader of the commercial property market in Poland and a pioneer in sustainable construction, public space design, smart buildings and innovations. Over the past 27 years the company has built its leading position as an investor, developer and general contractor by delivering over 1,100,000 sq m of best-in-class office, residential, commercial, and warehouse space. The company's flagship investment is Warsaw Spire with Plac Europejski (European Square), awarded a title of the best office building in the world in a prestigious competition MIPIM Awards 2017.

As a visionary in the industry, for years Ghelamco has continued to implement pioneering concepts of innovative, technologically advanced buildings which set new trends on the property market in Poland. lt is the Belgian company which discovered the potential of the Mokotów district, introduced the concept of a business park in Poland, and, as the first company in the industry, certified office buildings in the prestigieus BREEAM system. Also, Ghelamco, as the first developer in Poland, discovered the potential of the Wola district, a location in which the capital's new business hub is being built.

Ghelamco is also the only developer in Poland with a broader perspective on sustainable construction and actively contributes to shaping the urban space. The company implements projects aimed at revitalizing entire districts by creating valuable city space, such as Plac Europejski. In order to further support city-forming activities, Ghelamco established Fundacja Sztuka w Miescie (Art in the City Foundation), whose goal is to improve the quality of public urban space through artistic and ambient activities for local communities. Ghelamco has won a lot of distinctions, including seventeen "Developer of the Year" awards in Poland.