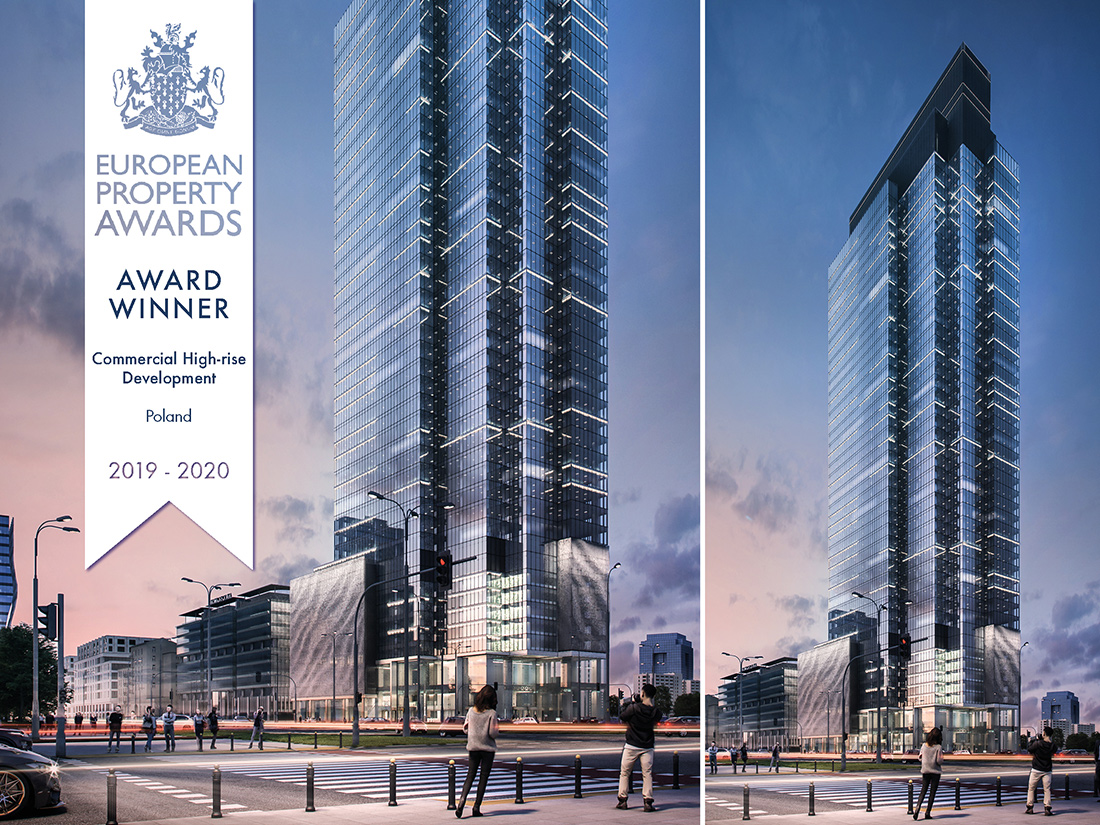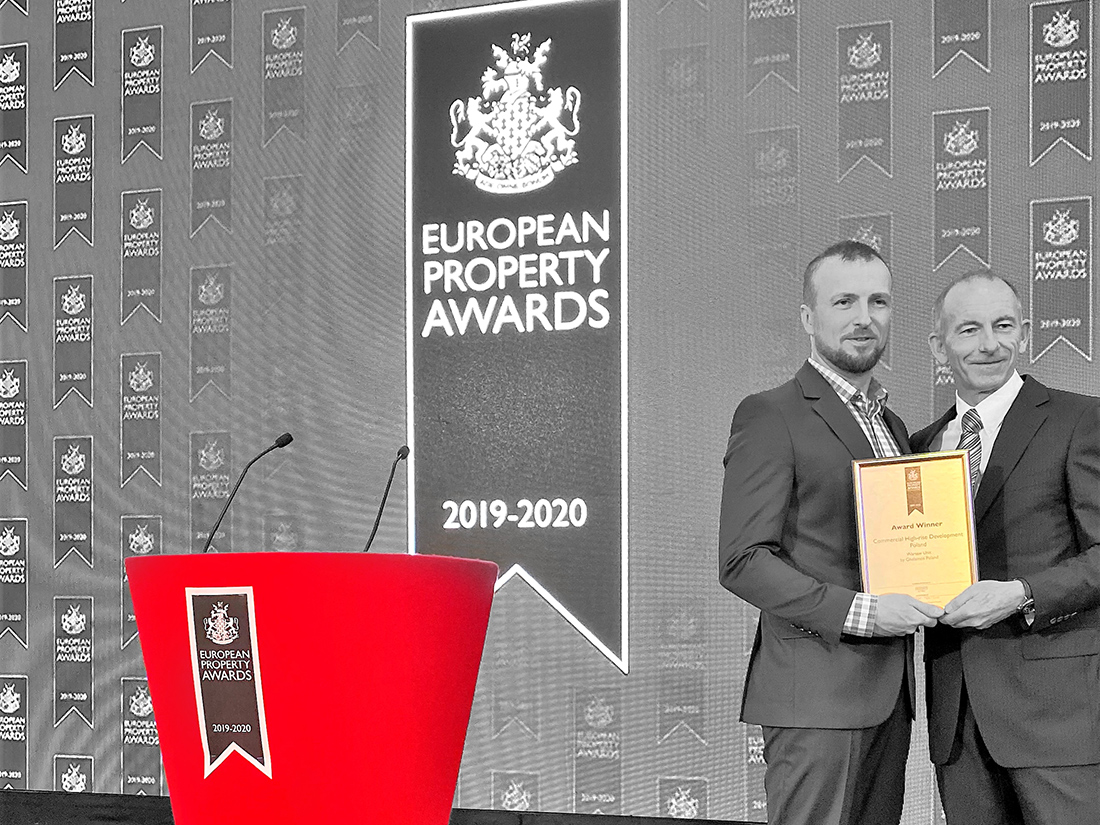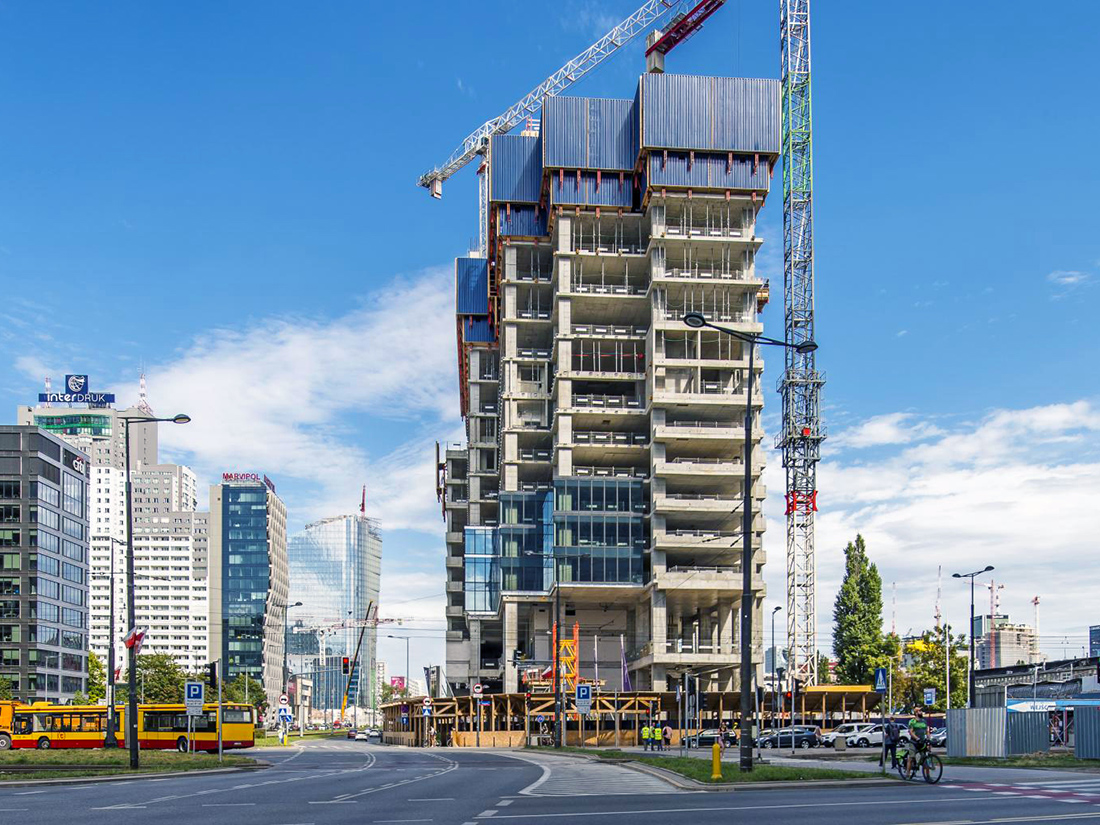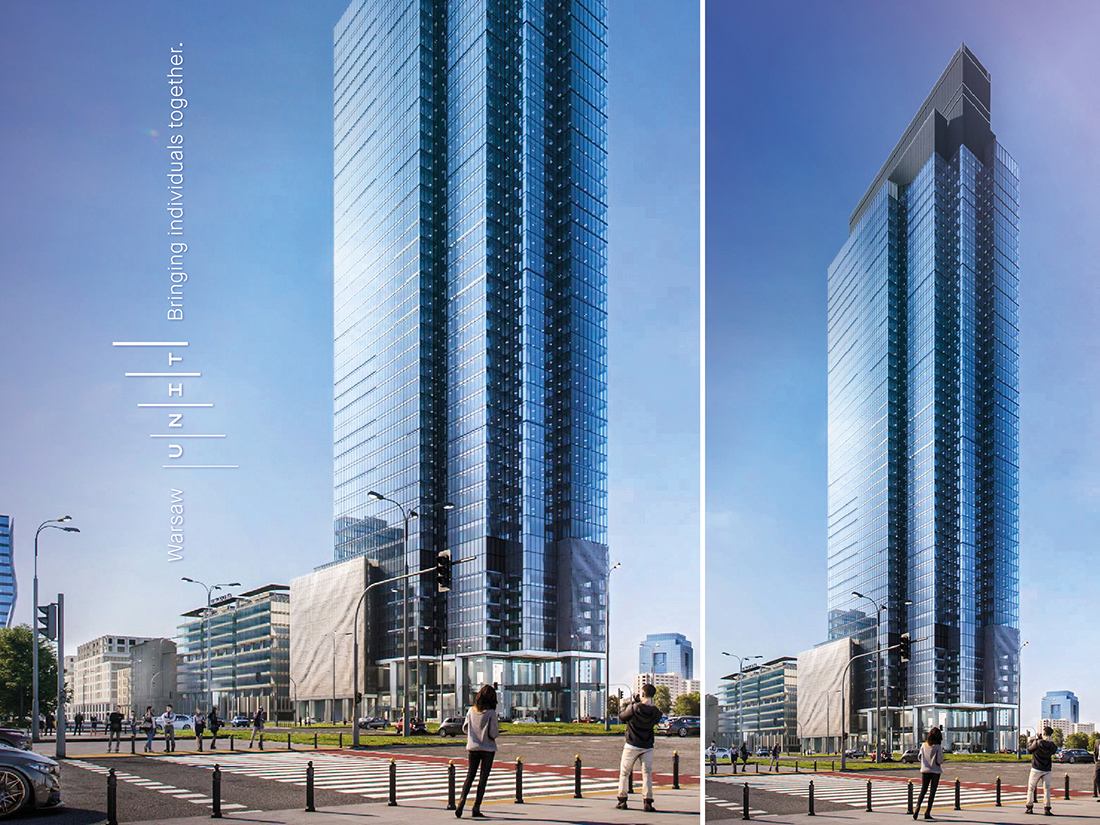 Warsaw Unit – Winner of the European Property Award
Warsaw Unit - the best skyscraper in Poland – this is the verdict of the international jury of the European Property Awards competition, which were presented on October 24th in London, which honored the Ghelamco project in the category of Commercial High-rise Development. The European Property Award was presented on October 24th in London.
Warsaw UNIT is the latest Ghelamco project in the new business district of Warsaw in Wola. Over 200-metre high skyscraper located at the Daszyńskiego 1 roundabout will provide tenants with about 57.000 m² of modern office space on 45 floors.
One of the unique features of Warsaw UNIT will be its architecture, especially the kinetic Dragon Skin facade. It will visibly react to every, even the most gentle, breeze, creating on its surface unique images modelled by the forces of nature.

The investment is very popular among tenants - in June this year, Warta signed a lease agreement for almost 20.000 m². on the 11 highest floors of the office building. The high-rise building will become the new seat of the insurer for the next ten years. The planned completion of the investment is at the beginning of 2021.