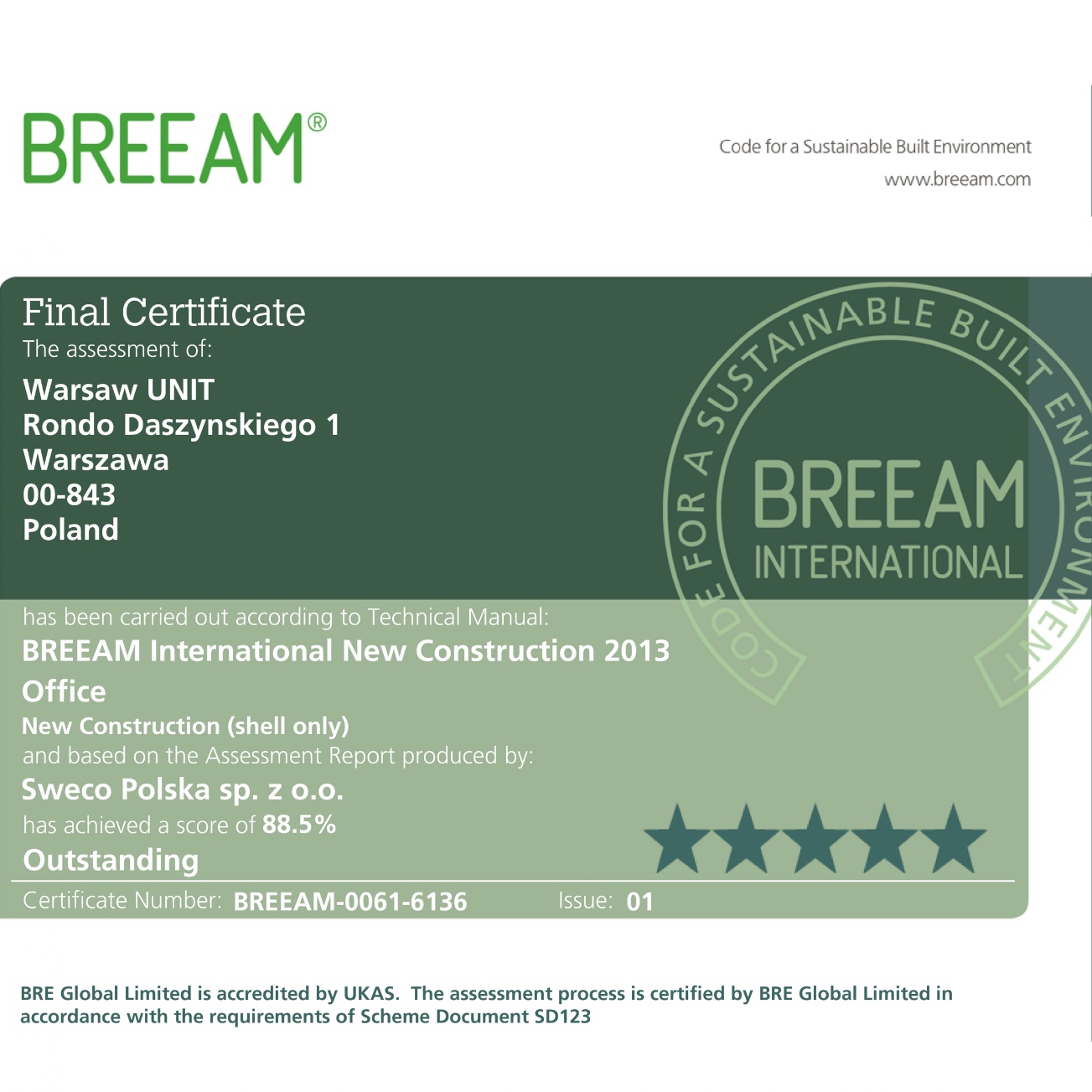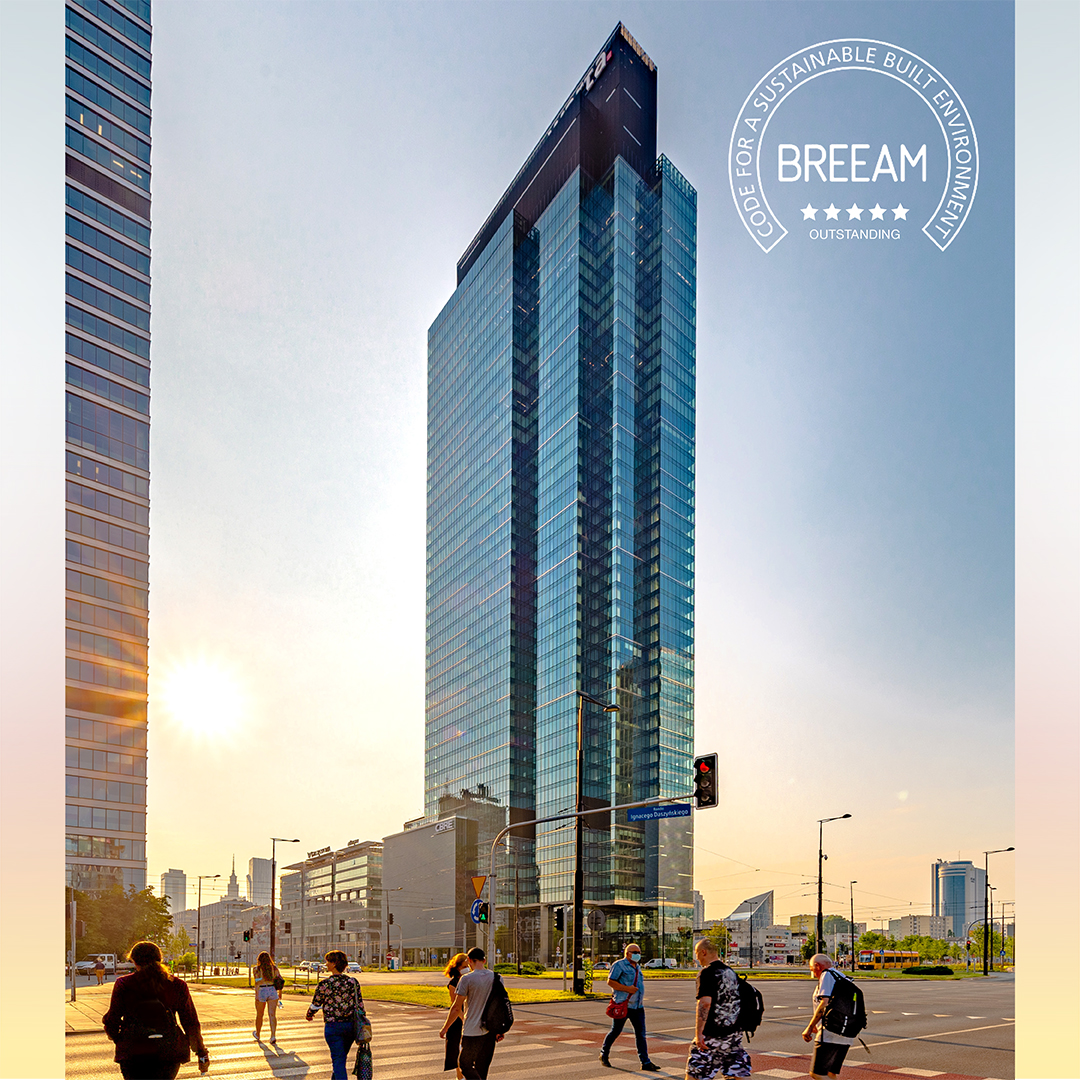 Warsaw Unit - the first skyscraper in Poland with the highest BREEAM certification.
Published: 16-12-2021
BREEAM is another prestigious certificate of Warsaw UNIT. The building is already certified to the Green Building Standard. It recently received pre-certification in the latest WELL v2 Core system from the International WELL Building Institute™ (IWBI). The building is also in the process of obtaining its final WELL v2 certification, WELL Health-Safety Rating and "Building Without Barriers".

Ghelamco has once again proven that it is willing and able to build some of the world's greenest buildings. After the Wronia 31 office building, Warsaw UNIT is the developer's second building with a BREEAM certificate at the Outstanding level. SWECO is responsible for supporting the Ghelamco team and coordinating the certification process.