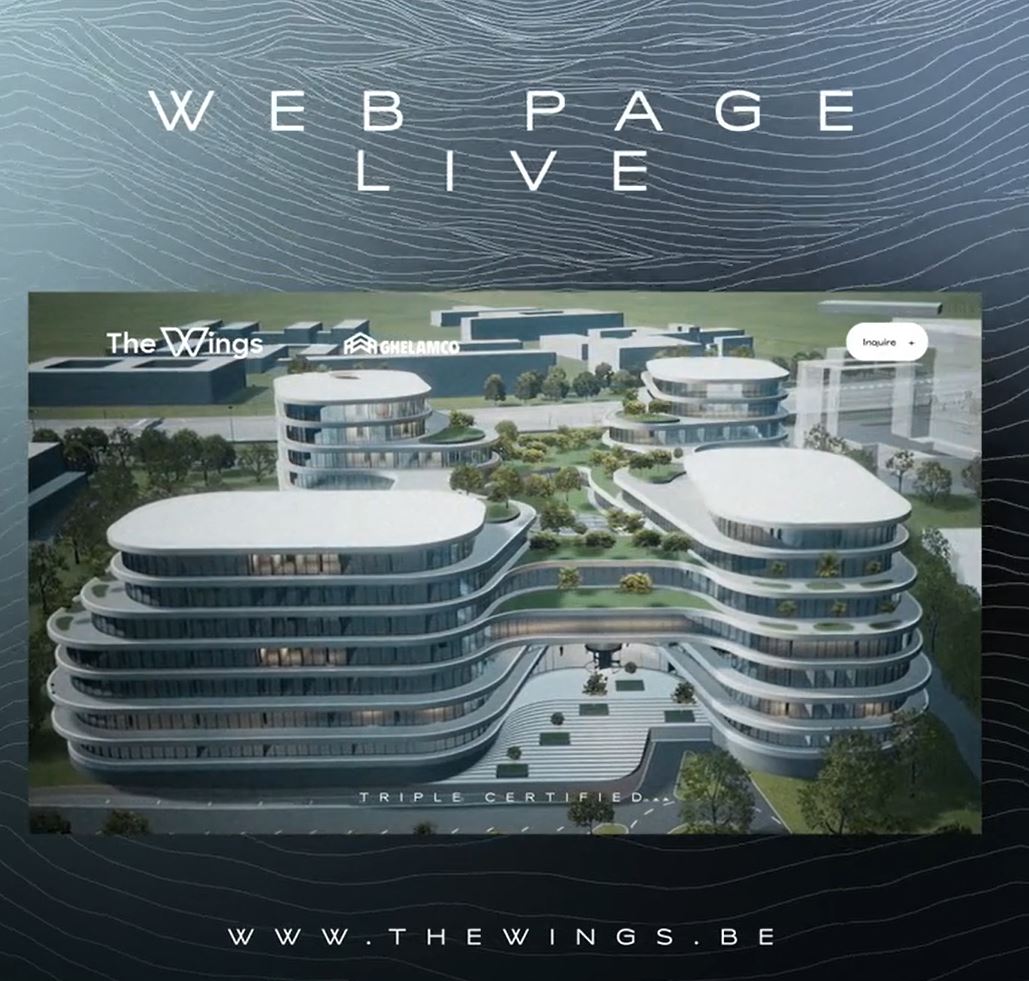 The Wings Website
Published: 18-03-2021
SNEAK PREVIEW:
- THE WINGS –
Improve performance in business and beyond.
50 000m² of offices, hotel, fitness, restaurants and coworking facilities.
As a leading example of a modern workplace; the Wings places professional and personal excellence as key. The Wings establishes advanced and sustainable environments perfectly balancing work and wellbeing on a triple-A location, close to brussels Airport, Diegem train station and Brussels city centre.
Due date: Q2 2023