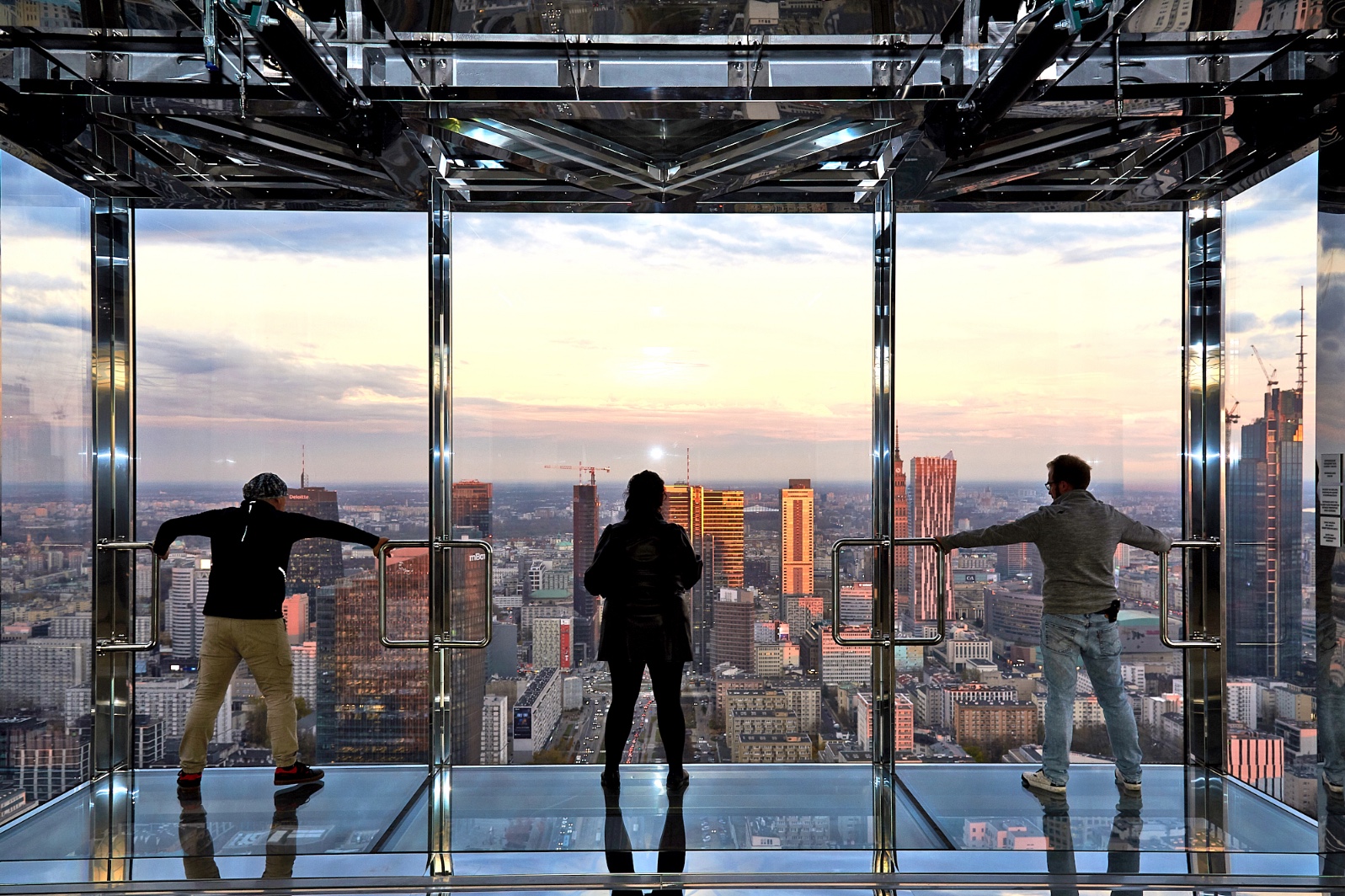 The first guests had the opportunity to see our newest tourist attraction, Skyfall Warsaw
Published: 22-11-2021
The first guests had the opportunity to see our newest tourist attraction, located on the 46th floor - Skyfall Warsaw, which is a glazed moving platform that tilts outside the building by 15 degrees, offering visitors an amazing view of Warsaw and unique experience!

Skyfall Warsaw is the first attraction of this type in Europe - a similar attraction can be found on the old continent, e.g. in Chicago, in the Willis Tower building, there is a Skydeck with a glass floor, and in the 360 Chicago skyscraper, a tilting Tilt was installed. Skyfall Warsaw is unique in that it combines both of these attractions, becoming the only such place in the world!
See how Skyfall Warsaw looks up close: skyfallwarsaw.com!