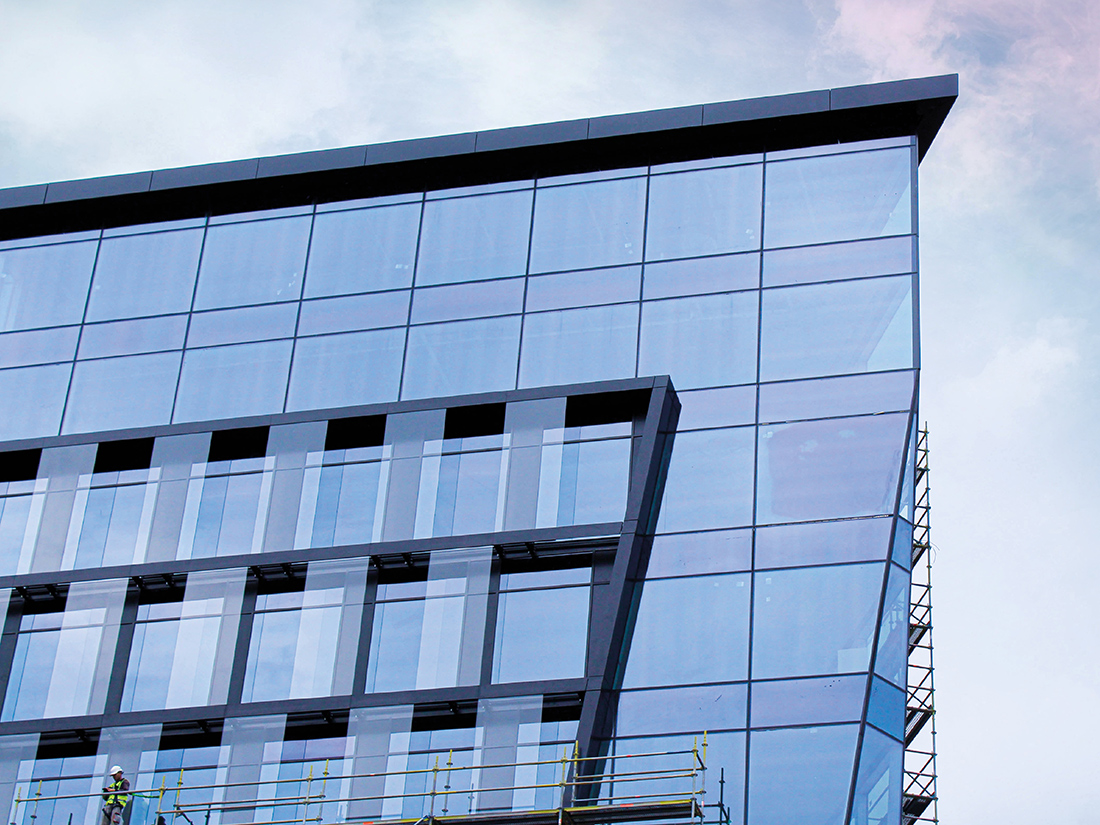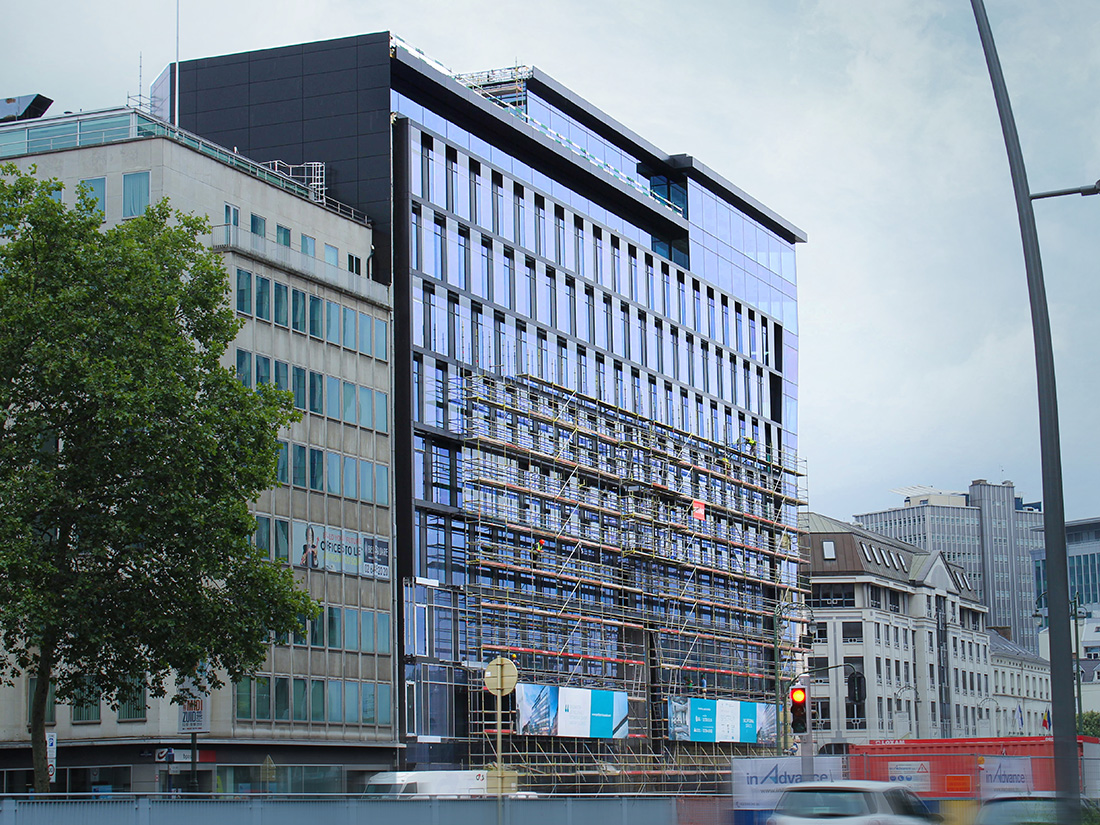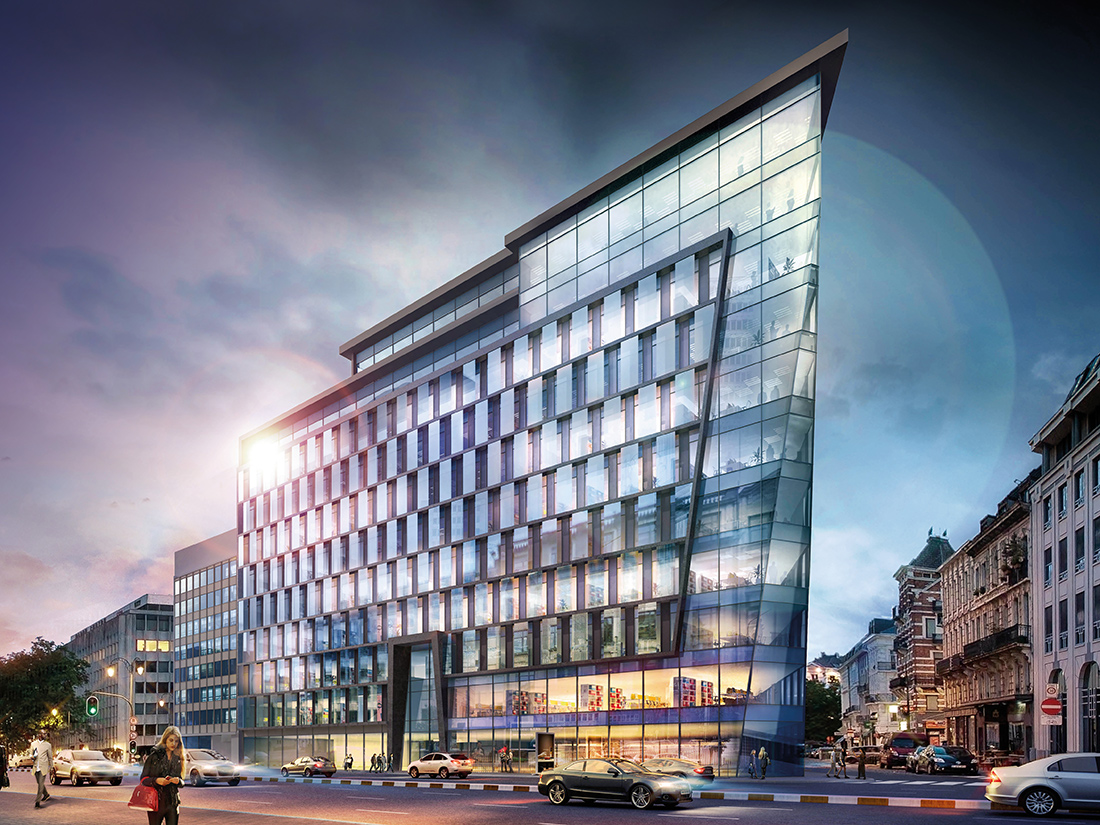 Spectrum, Brussels, in final stage
The Spectrum Brussels' scaffolding has been removed. You can now behold the unique glazed exterior which gives the building a light and airy aspect.
Spectrum strikes the right balance between comfort & efficiency through innovative technologies & excellent design. We gladly inform you that we have now reached the final stage of the techniques.