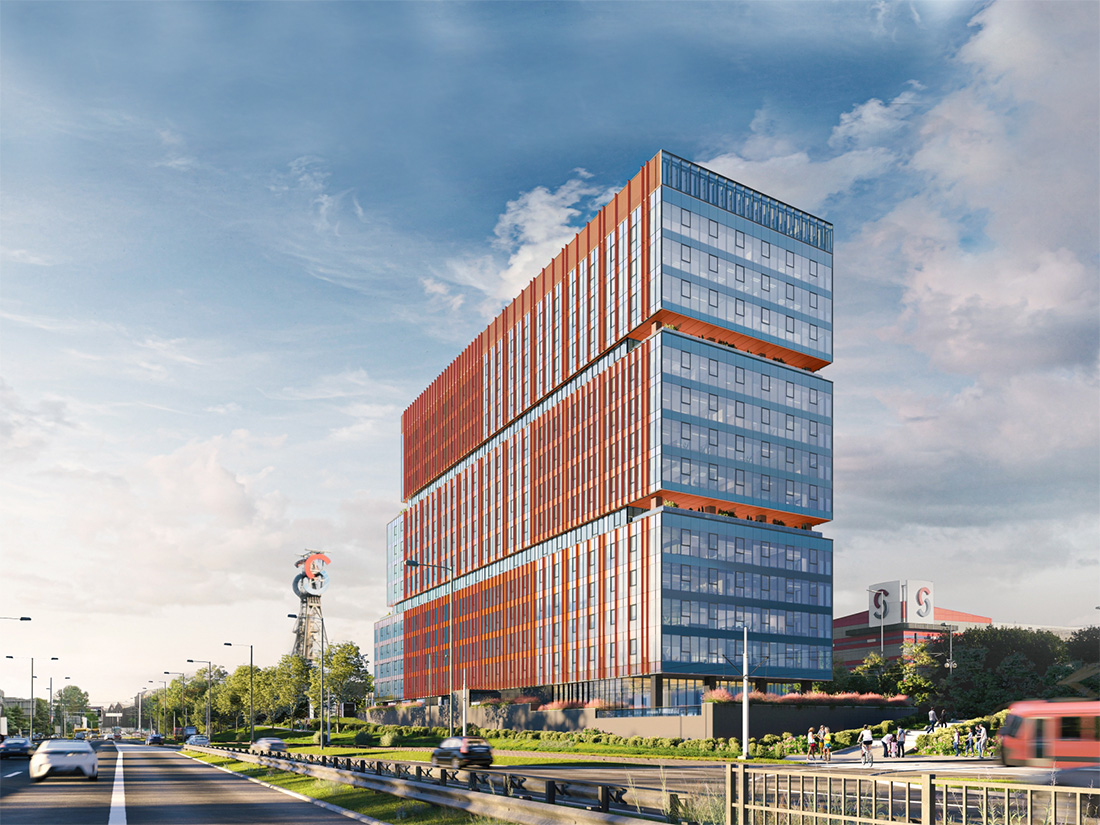 Ghelamco launches new project in Katowice
Ghelamco has commenced the construction of Craft, a new office building in Katowice. The building is being constructed in the business part of the city, in direct vicinity to the shopping mall Silesia City Center.
Craft will offer 26,700 sqm of high-class office space. The 55-metre building will have 13 floors and a two-storey underground parking lot for 218 cars. Extra 28 places will be available in the above-ground one.
It will be a building located in a very attractive place, standing out with its original architecture and providing top-class offices. The building will feature state-of-the-art technological solutions, including SignalOS, an operating system for buildings, developed by Ghelamco.
It will include three overlapping cuboids, which will provide space for six terraces, one of which on the roof. The facade will be covered with copper colour elements, giving it an industrial character referring to Katowice's heritage.
Ghelamco is going to certify the building in the BREEAM system with the Excellent rating. The building will include electric car charging stations as well 60 places for bicycles with amenities such as locker rooms and showers.
The building is scheduled to be completed by the end of 2022.