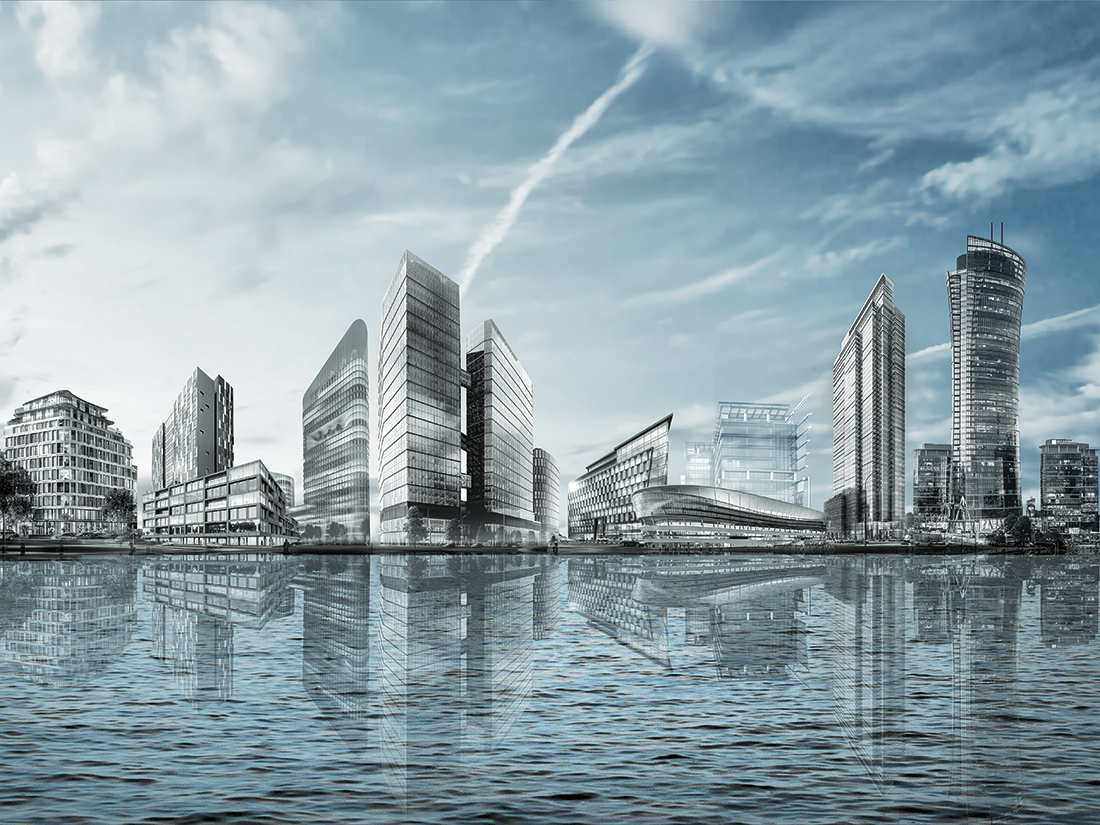 Ghelamco Invest updated group presentation
Ghelamco Invest publishes updated group presentation and announces potential new bond issue.
Ghelamco Invest is contemplating a new bond issue under its EUR 250,000,000 EMTN programme in October, subject to market conditions. In light thereof, Ghelamco Invest has prepared an updated presentation of the group which also contains an update on the commercialisation of the group's real estate portfolio. The presentation can be found on the website of Ghelamco Invest at www.ghelamco.com/site/w/investor-relations.html. The presentation will be further updated following the publication of the Ghelamco Invest and Ghelamco Group half year results for the period ending on 30 June 2018.
View presentation (pdf)
IMPORTANT INFORMATION
This announcement does not constitute or form part of, and should not be construed as, an offer or invitation to sell, or any solicitation of an offer to buy, acquire or subscribe for, any securities in any jurisdiction or an inducement to enter into any investment activity. No part of this announcement, nor the fact of its distribution, shall form the basis of, or shall be relied on in connection with, any contract, commitment or investment decision whatsoever.
The distribution of this announcement may in certain jurisdictions be restricted by law, and persons into whose possession this announcement comes should inform themselves about, and observe, any such restrictions. Any failure to comply with any of these restrictions may constitute a violation of applicable securities laws.
The information contained herein does not constitute an offer to sell or a solicitation to buy any securities and are not for publication or distribution in the US or to persons in the US (within the meaning of Regulation S under the US Securities Act of 1933). In member states of the European Economic Area ("EEA"), this information is only addressed to and directed at persons who are qualified investors within the meaning of article 2(1)(e) of the Prospectus Directive 2003/71/EC, as amended, and related implementation measures in EEA member states  ("Qualified Investors"). In addition, in the United Kingdom, this information is being distributed only to, and is directed only at, Qualified Investors (i) who have professional experience in matters relating to investments falling within Article 19(5) of the Financial Services and Markets Act 2000 (Financial Promotion) Order 2005, as amended (the "Order"), and/or (ii) who are high net worth entities falling within Article 49(2)(a) to (d) of the Order, and other persons to whom it may otherwise lawfully be communicated).


THIS ANNOUNCEMENT IS NOT FOR DISTRIBUTION, DIRECTLY OR INDIRECTLY, IN THE UNITED STATES OF AMERICA