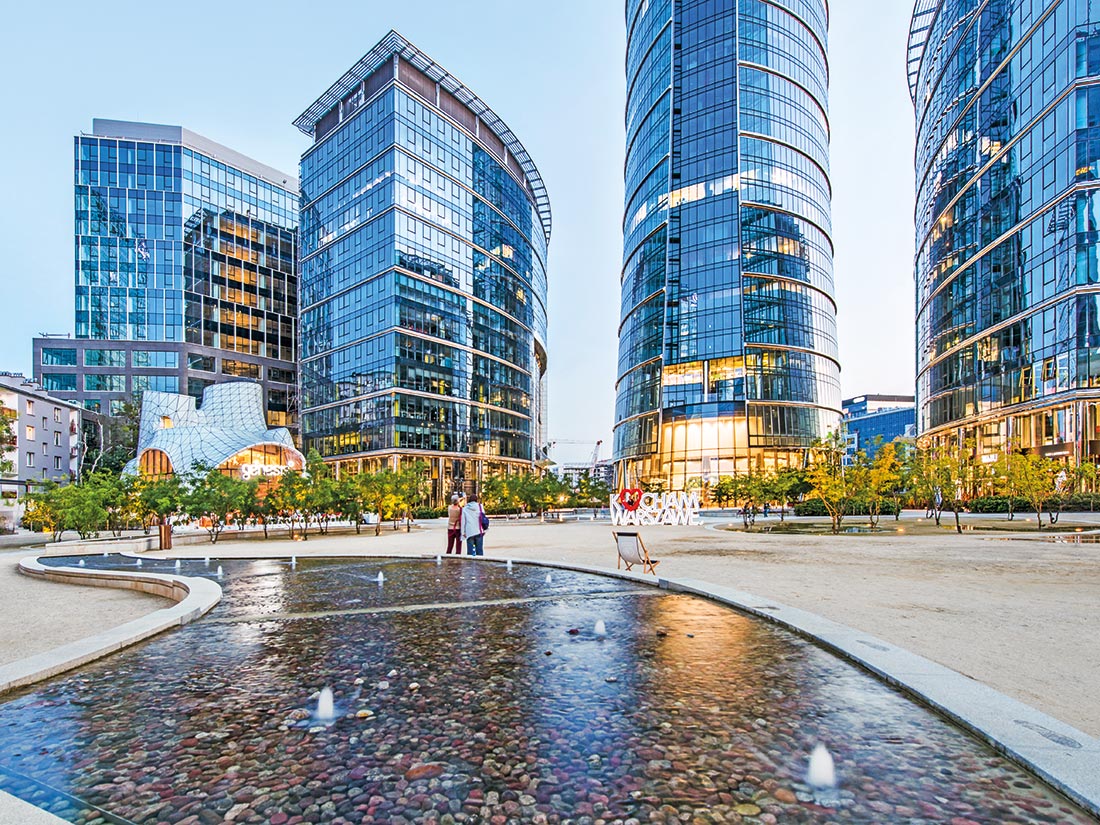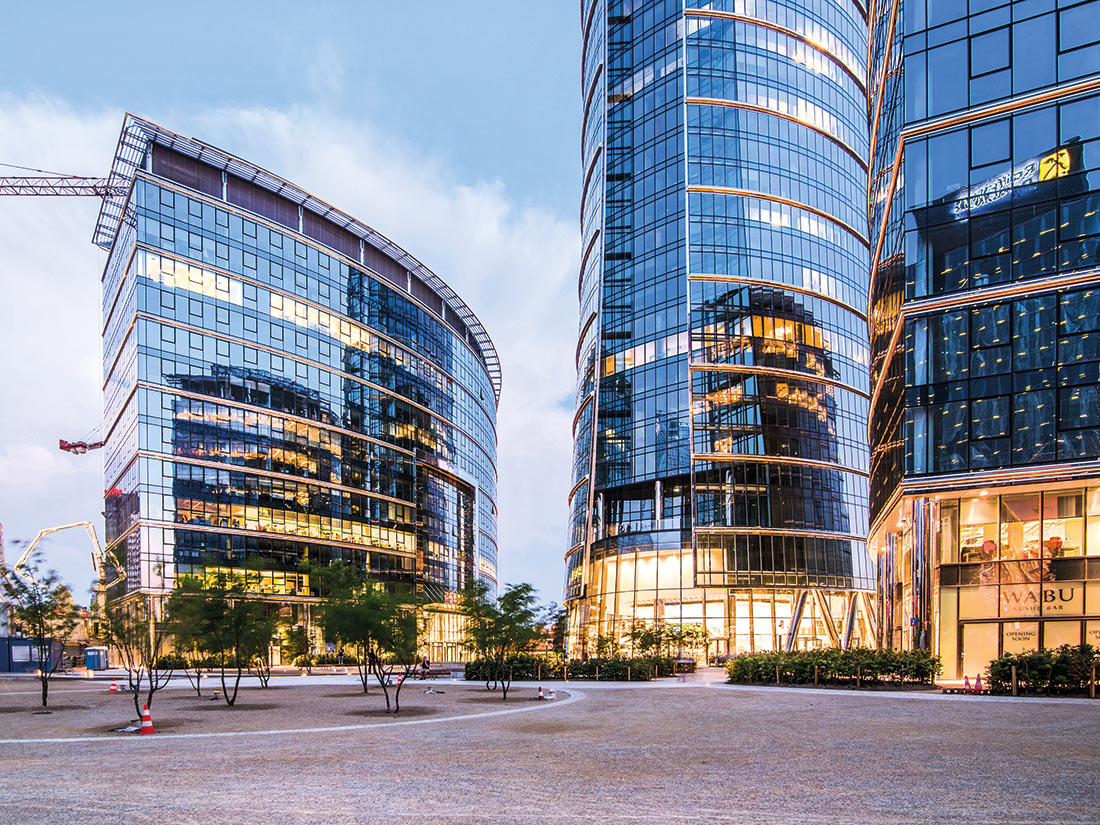 Frontex Building sold to CA Immo
Ghelamco has completed the transaction for the sale of an office in the Warsaw Spire complex. The new owner of the property is CA Immo, which manages real estate in Germany, Austria and Eastern Europe. The value of the transaction exceeds 100 million euro.
One of the three office buildings of Warsaw Spire complex – the largest office investment in Poland – is now under new ownership. The office, which hosts the headquarters of Frontex, comprising 21,600 m
2
, has been bought by CA Immo, a institutional real estate investor listed on the Vienna Stock Exchange. 
"We would like to congratulate CA Immo for choosing a Warsaw Spire building; this is an excellent and perspective choice. This transaction reinforces the value of our development as an investment product, as well as the leading role of Ghelamco in the real estate market," says Paul Gheysens, CEO of Ghelamco Group. 
"The Warsaw office market is highly dynamic, with only a limited number of core investment opportunities. Housing a government tenant with a long-term commitment to the building, the Frontex building is a high-quality landmark scheme and a valuable addition to our core portfolio. It will provide us with secure cash flow, strengthen our presence on the Warsaw core market and is a perfect complement to our high-growth development activities in Germany," says Frank Nickel, CEO of CA Immo. Ghelamco was represented in the transaction by JLL, CBRE and Dentons. CA Immo were represented by Greenberg Traurig, Arcadis and KPMG.
"JLL were honoured to advise Ghelamco in this transaction. The Warsaw Spire complex is at the heart of the new business district of Warsaw. This transaction underlines the confidence of investors buying into this new commercial hub, and paves the way for further transactions in Warsaw Spire and the immediate surroundings. A key rational for the investment is the ground-breaking approach to modern urban development taken by Ghelamco. The integration of modern office accommodation with the amenities and public space of Plac Europejski has delivered an exceptional work environment," says Leon Ballard, National Director, JLL Capital Markets
Completed in 2015, the Frontex Building is a part of the Warsaw Spire complex, which was voted Best Office & Business Development at MIPIM Awards 2017. It offers 21,600 m2 of Gross Lettable Area (96% dedicated to offices), as well as 263 underground parking spaces. The building is primarily used as the headquarters of Frontex – the European Border and Coast Guard Agency of the European Union. The Warsaw Spire complex is located in the new business centre of Warsaw at Rondo Daszynskiego, which provides exceptional private and public transport connections, including Warsaw's new Second Metro line, as well as multiple tram and bus routes. The great advantage of the project is its location on Plac Europejski, which is the best-developed public space in this part of the city, loved both by the tenants and the residents of Warsaw.