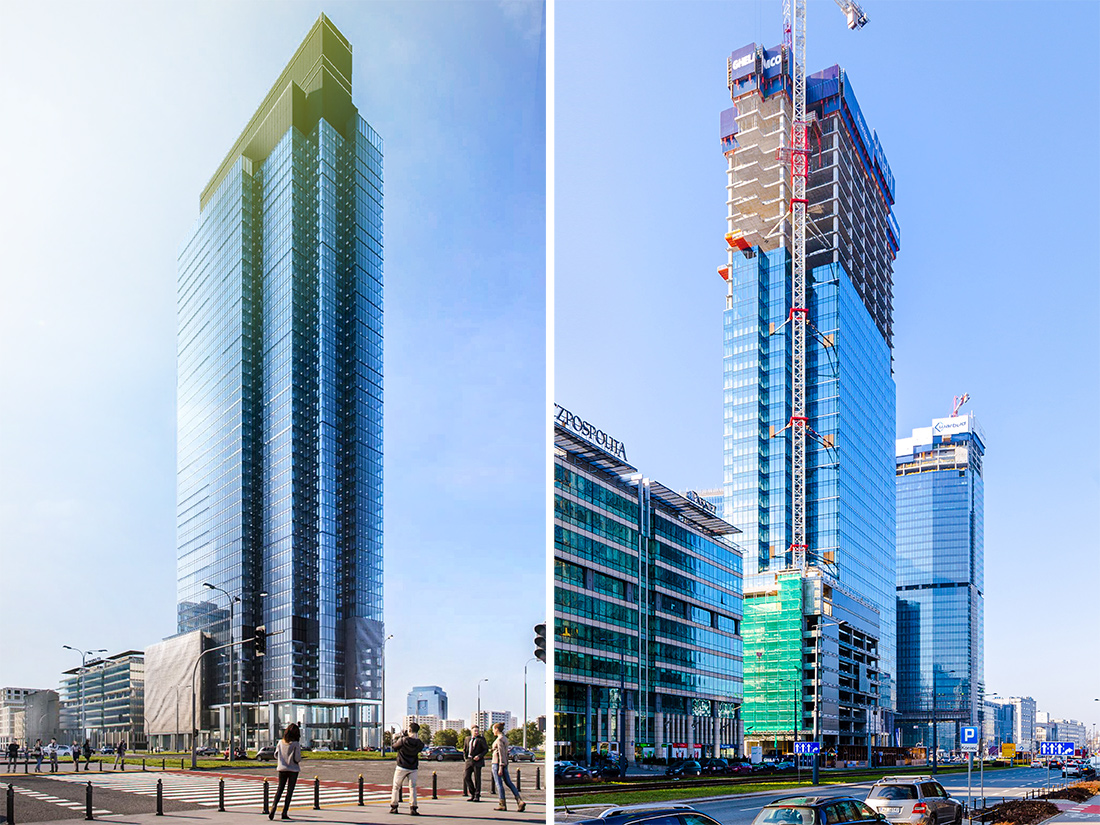 CBRE chooses Warsaw UNIT
A leading company from the real estate industry has chosen The UNIT as its headquarters. CBRE leased more than 4.000m² in the 202-metre high office tower being built at Rondo Daszyńskiego.
The new business centre of Warsaw is attracting leading companies from the real estate, insurance and financial sectors. CBRE is the world's largest consulting and investment firm operating on the commercial property market.

"Our choice of the new headquarters was driven by excellent location and top standards of the building. Warsaw UNIT will be the first skyscraper in Poland to receive the prestigious WELL certificate in its newest v2 Core version" says Daniel Bienias, Managing Director of CBRE.