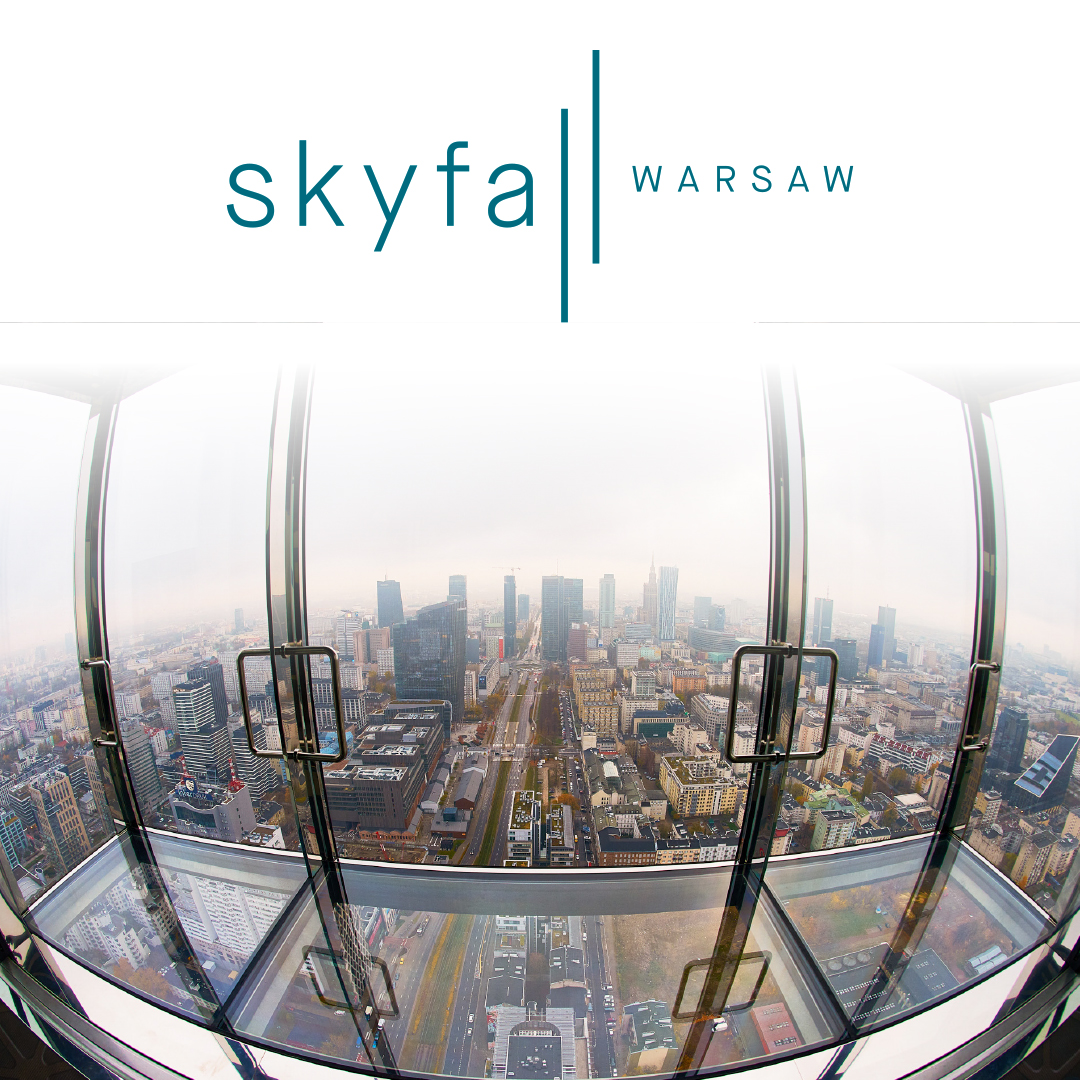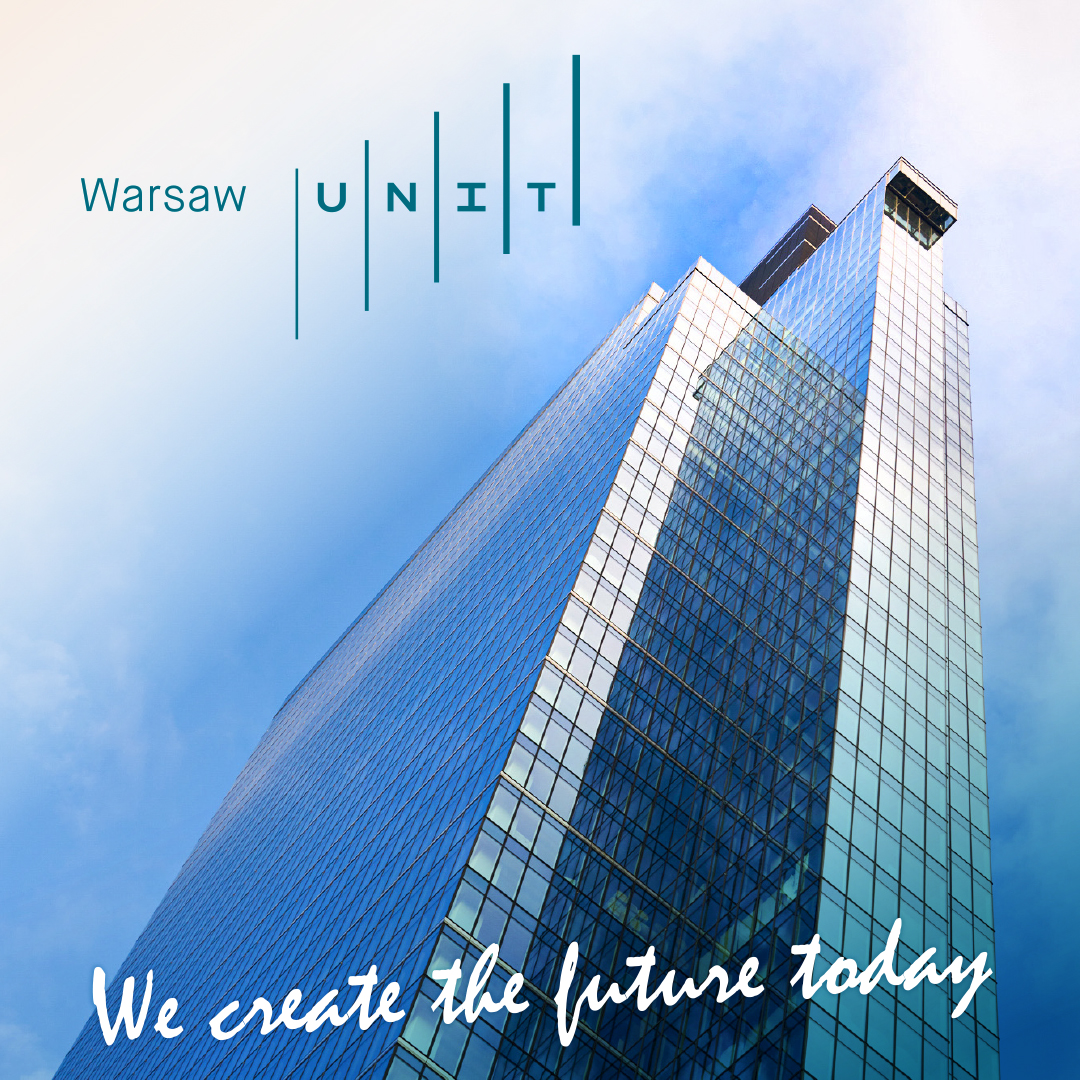 A unique attraction in the Warsaw UNIT building
Published: 22-11-2021
Warsaw UNIT, new state-of-the-art skyscraper and one of the most modern buildings in Poland, has gained an unusual tourist attraction. At a height of almost 200 metres, a unique venue opens: Skyfall Warsaw. It features a moving glass platform which guarantees an extreme experience for visitors.
Warsaw Skyfall has just opened on the 46th floor of Warsaw UNIT, with a stunning panoramic view of Warsaw's bustling central district. At the heart of the site is a quadruple glass-floored platform, at a height of almost 200 meters, which leans out of the building by 15 degrees, offering visitors a breath taking experience never before seen in Europe.
Skyfall Warsaw is the only attraction of this type on the old continent, similar ones can only be found overseas. There is the Skydeck with a glass floor in the Willis Tower building in Chicago, and there is a swinging Tilt in the 360 Chicago skyscraper. Skyfall Warsaw is unique in that it combines both of these attractions, making it the only place of its kind in the world.